Nyirripi News
International Women's Day
Every March 8th is International Women's Day. Today we are celebrating with an interview with the Chief Executive Officer (CEO) of Central Desert Regional Council (CDRC), Diane Hood.
What challenges have you faced in your career as a woman? How did you overcome them?
The inherent challenges to women in our society are sexism and unconscious bias against them. It is assumed that women should act in a certain way; nurturing and caring, but at the same time when in a leadership role they are expected to be logical and decisive, which are traditionally seen as male traits. When a female executive doesn't act the way they are expected to it is hard for them to be seen as an individual with individual strengths and weaknesses.
Nyirripi Childcare Centre Reopens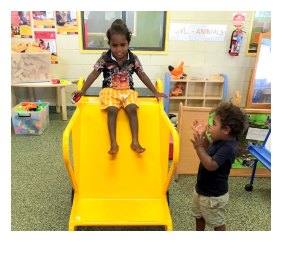 On Tuesday 9 February, 2021 there was a morning tea held to celebrate the reopening of the Central Desert Regional Council (CDRC) Nyirripi Childcare Centre and introduce the new Coordinator Tyler Tafstad.
The morning was attended by six children and fifteen adults who gave a warm welcome to Tyler. Other local service providers attended to show their support for the centre reopening. Morning Tea and children's activities were the focus and the event was enjoyed by all who attended.