Yuelamu News
Cricket Upskill for Youth, Sport and Recreation Staff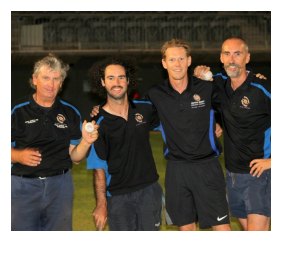 Central Desert Regional Desert (CDRC) had four representatives at Northern Territory Cricket's Community Coaching Course (Level 1) on Wednesday 17 February.
Stephen Royes, Stephen Evans, James Anderson and Jeff Aubert (Youth Sport and Recreation Team Leaders in Engawala, Laramba, Yuelamu and Ti Tree respectively) completed the online component of the course prior to the practical session, which was held at Mona's Lounge, Traegar Park in Alice Springs.
The Team Leaders will pass on the skills learnt to the Youth, Sport and Recreation Officers in their communities to continue to upskill players in preparation for inter-community tournaments, Imparja Cup, and Youth, Sport and Recreation evening activities.
Yuelamu CDP Road Works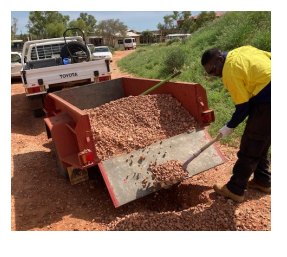 Last week the Central Desert Regional Council (CDRC) Community Development Program (CDP) worked on fixing a road in Yuelamu.
A large gully in the road made it unsafe for driving. The CDP participants filled it in with gravel and finished it off with top soil. This will stop water from travelling down it and creating even more erosion.
Now the drivers and pedestrians of Yuelamu can travel along this street safely again.
Yuelamu Tidy Town Award Comes Home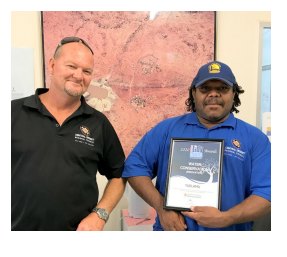 Following the win for Yuelamu of the Water Conservation (Innovation) award in the 2020 Territory Tidy Towns Awards online, Central Desert Regional Council (CDRC) Senior Administration Officer Yuelamu, Norman Hagan, received the physical award on behalf of Yuelamu from Regional Services Manager, Jason McKissock.
This was not the first time Yuelamu won the Water Conservation Award, winning it back in 2017, but it was the first time that the awards ceremony was held online.
Photo: Jason McKissock (left) presented Norman Hagan (on behalf of Yuelamu) with the award.