Willowra News
CDRC VALUES AWARDS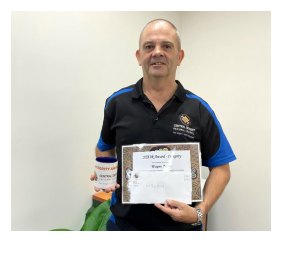 These are the premier Central Desert Regional Council (CDRC) awards, now in their third running. The value of the awards has been increased as the standard has increased. The awards were formally acknowledged at the last All Staff meeting in March, where winners received a certificate, $200 voucher and a mug commemorating the value the winner is demonstrating.
Congratulations to all the winners, well done on demonstrating the values and your strong contribution to Council.
International Women's Day
Every March 8th is International Women's Day. Today we are celebrating with an interview with the Chief Executive Officer (CEO) of Central Desert Regional Council (CDRC), Diane Hood.
What challenges have you faced in your career as a woman? How did you overcome them?
The inherent challenges to women in our society are sexism and unconscious bias against them. It is assumed that women should act in a certain way; nurturing and caring, but at the same time when in a leadership role they are expected to be logical and decisive, which are traditionally seen as male traits. When a female executive doesn't act the way they are expected to it is hard for them to be seen as an individual with individual strengths and weaknesses.