During the day, staff were inspired by AFL legend Michael "Magic" McLean, Jimmy Cocking from Desert Knowledge Australia, Heimo Schober from Keep Australia Beautiful and Nicole Pietsch from Mental Health Association of Central Australia (MHACA) as well as others. There was also an energising performance by the Indigenous Outreach Projects hip hop crew that saw many of the staff members up on stage dancing with the crew!
Having a staff forum helped make employees feel more valued and more connected to their colleagues and to the organisation as a whole.
The day was also graphic recorded by Sarah Cook Creative, which means she illustrated live at the Forum to create visuals that increase understanding and accessibility. She did this by listening carefully and translating the key themes of the presentations into large drawings. These drawings will be able to be look back on in the future to reflect on the day.
"The staff forum was a resounding success with great attendance by over 200 of our staff from across the region and speaks to our first step towards the public display of Council's commitment to its staff and delivery of services to our communities," said Leslie Manda, CEO.
Photo above: Amy Hetherington was the MC for the day.
Photos by Oliver Eclipse.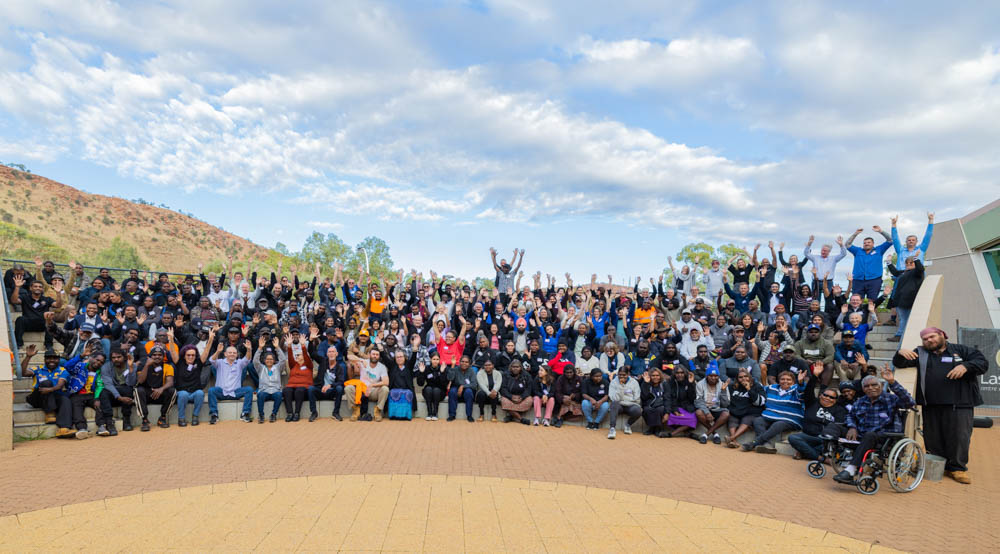 The whole of CDRC staff.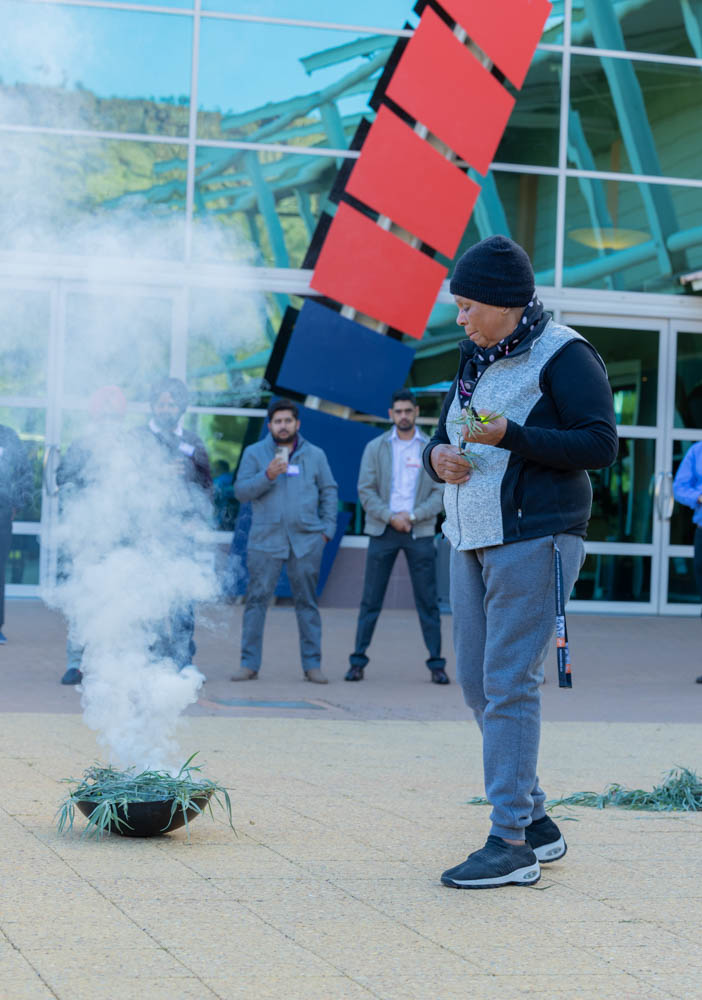 Rosalie Kumalie Riley performed a Welcome to Country and Smoking Ceremony.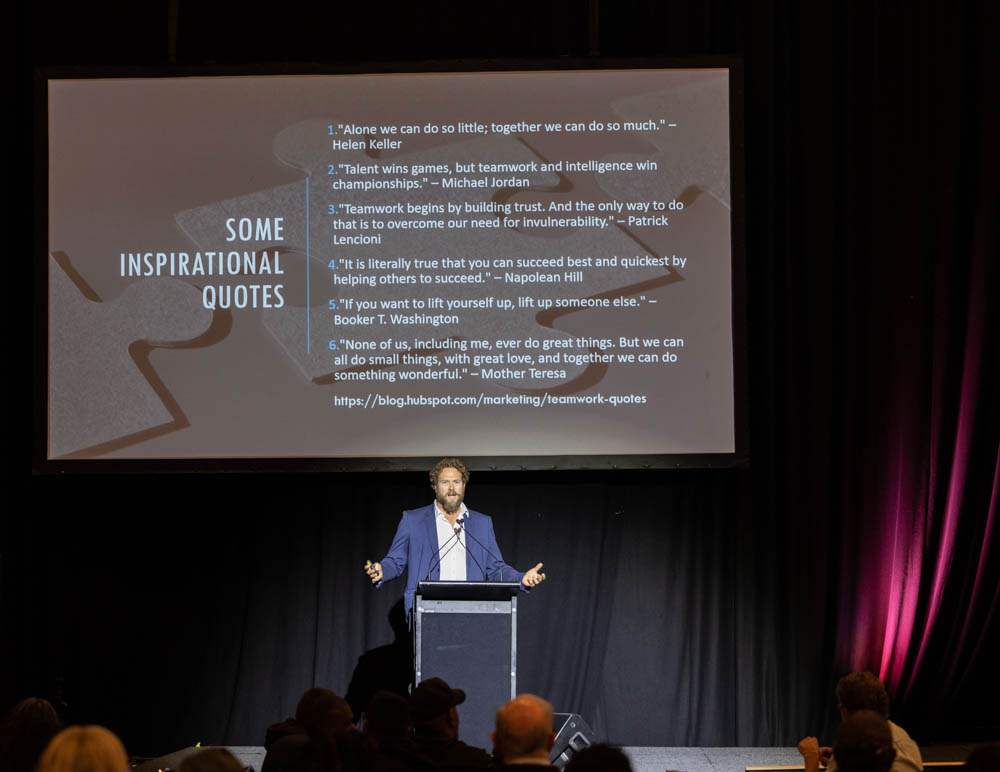 Jimmy Cocking, CEO of Desert Knowledge Australia.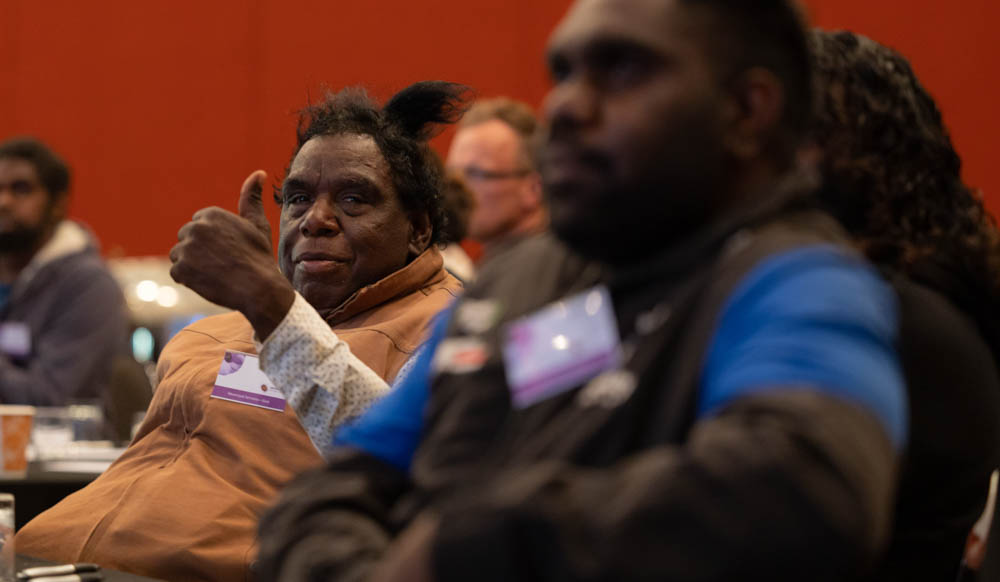 Eric Tilmouth gives the thumbs-up.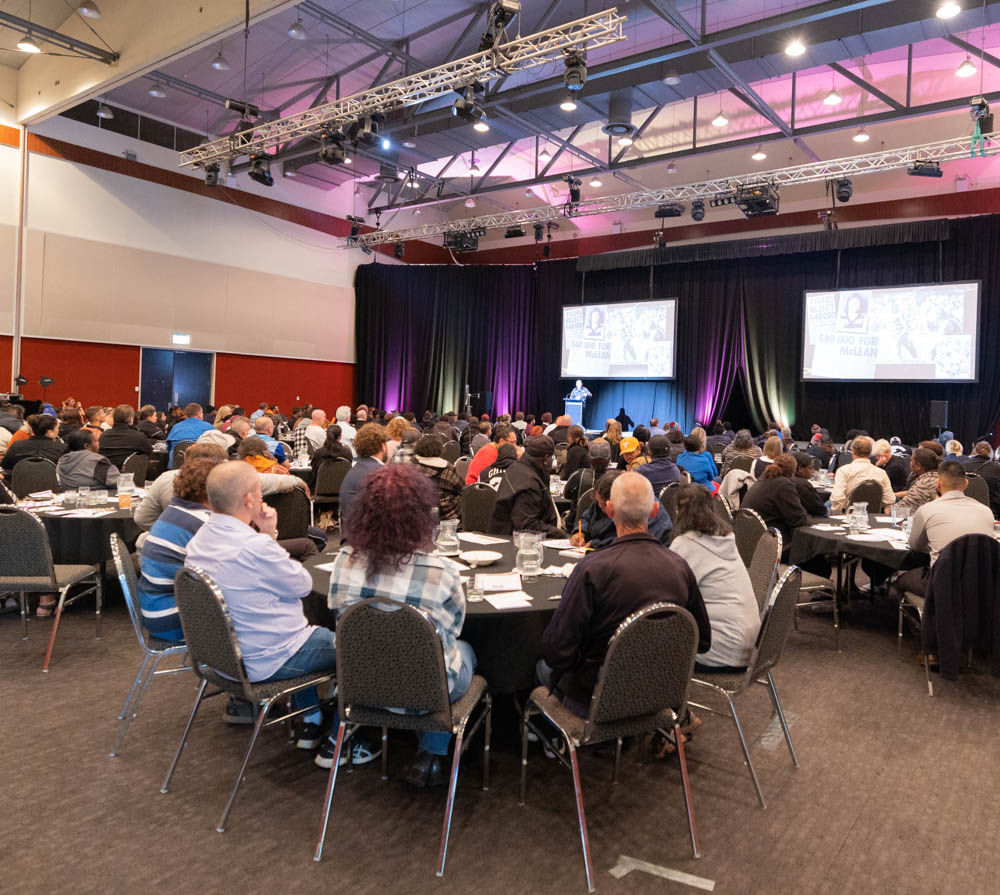 The staff captivated by Michael "Magic" McLean.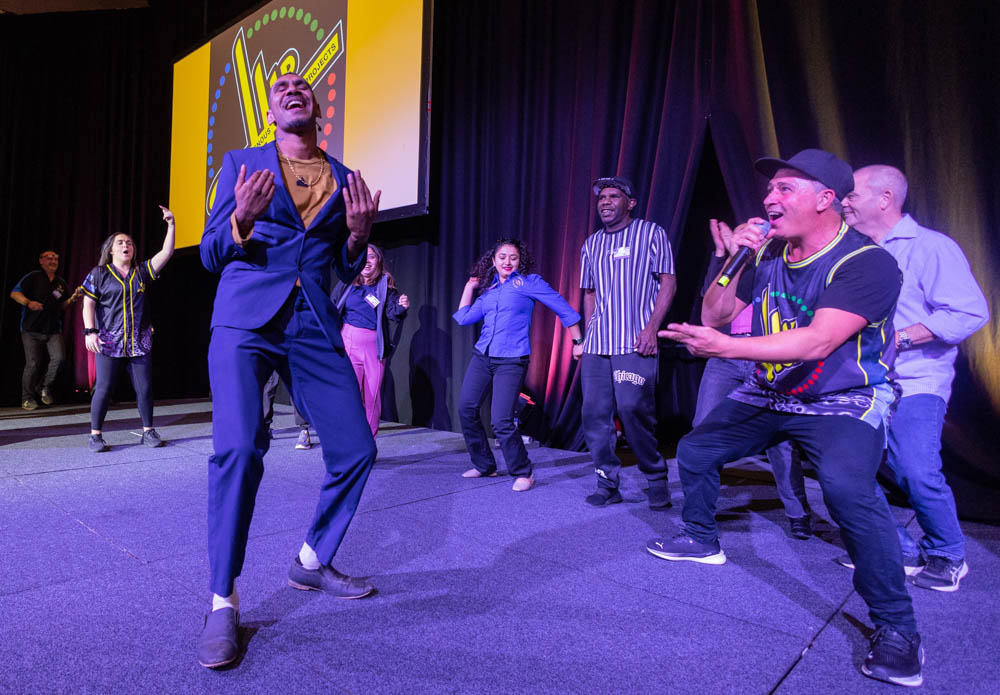 The Indigenous Outreach Projects Hip Hop crew got the audience members dancing on stage!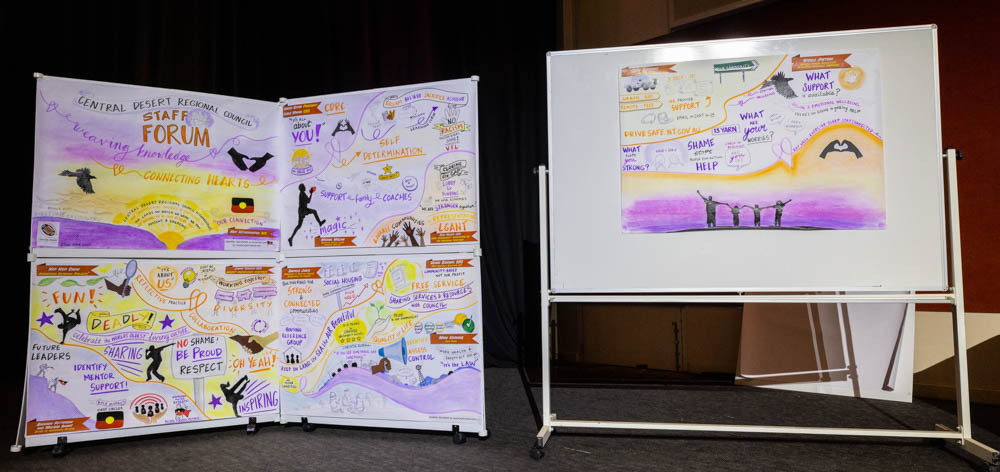 The graphic recording of the event by Sarah Cook Creative.