Anmatjere consists of the communities Pmara Jutunta, Nturiya, Wilora and the town of Ti Tree. This makes for a lot of diversity in the work and a lot of travel (Wilora is 60 kilometres north of Ti Tree).
Pulling up at the Ti Tree Council office, the CEO is greeted by Rodney out the front. Rodney has been with the Council for about 16 years, most of that time spent in Anmatjere. After a quick catch up they jump back in the car, this time with Rodney at the wheel. He points out things as they go. First stop: Kevin Abbott on the Works tractor slashing some of the grass that has run rampant in the last week due to the recent rain. It seems like an endless job at the moment.
Kevin was happy with the tractor but there were concerns over the tyres. While they were still legal, there was concern that they would soon fail, and with no spares that would leave the tractor useless until a new one could be sent from Alice Springs. Both Kevin and Rodney expressed concern over not having spares for the machinery.
Photo above: Rodney Baird checking the water level at Hanson Creek earlier in the month.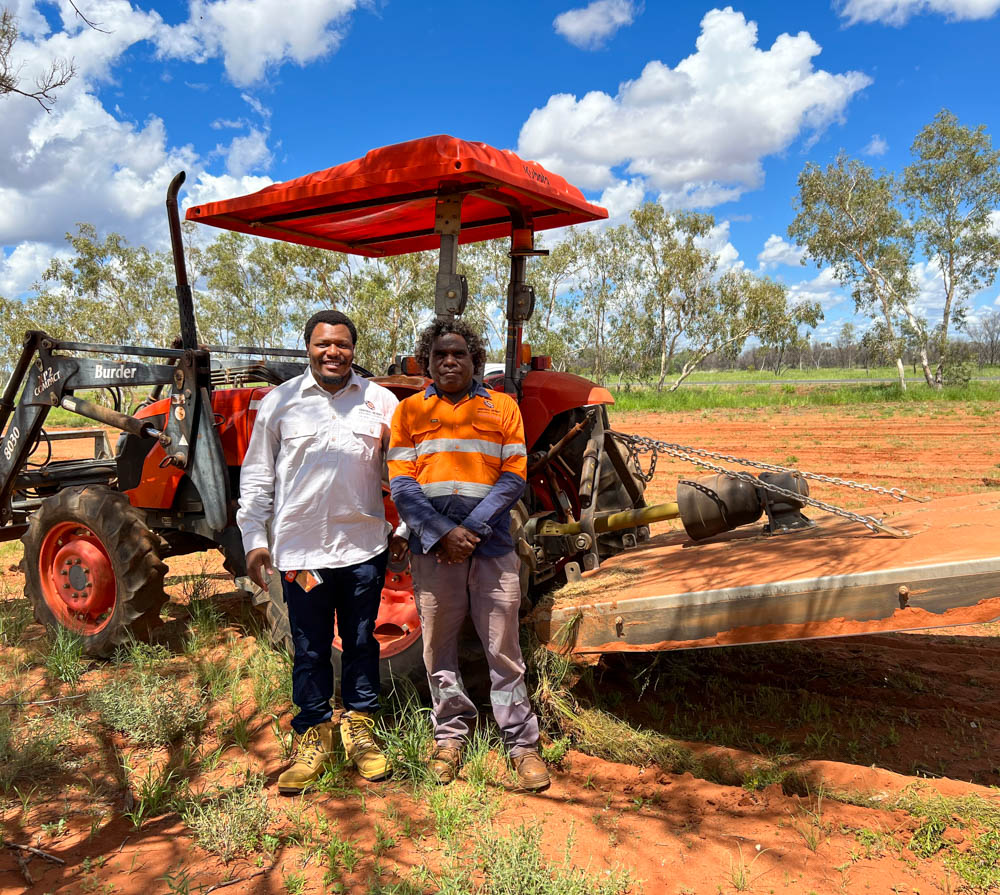 CEO Leslie Manda with Kevin Abbott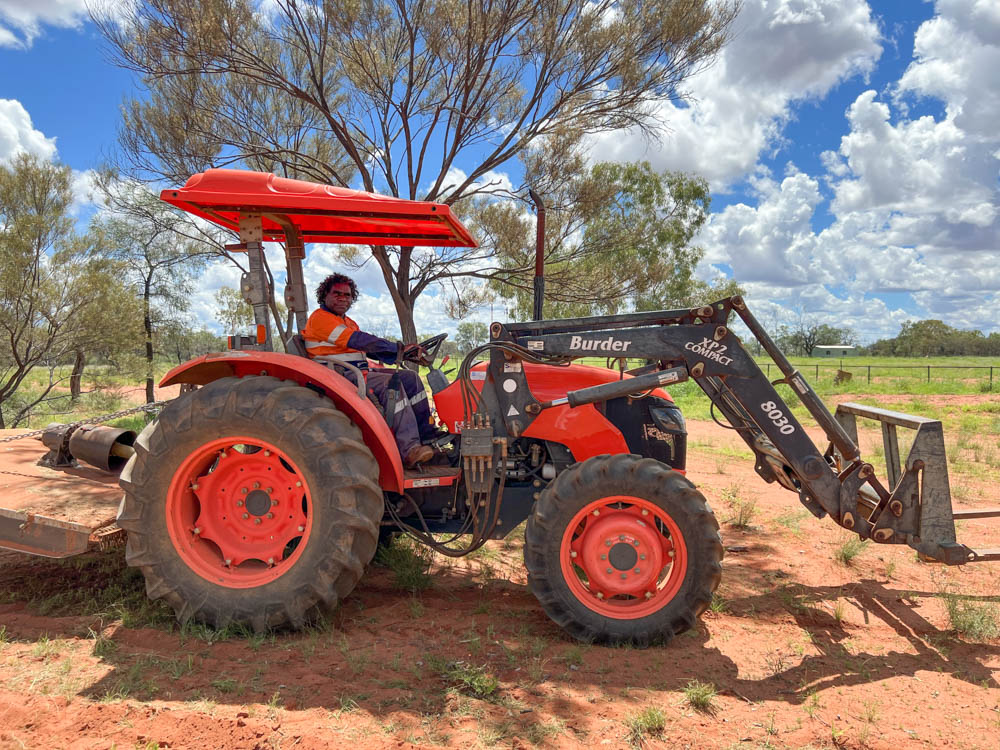 Kevin Abbott on the Works tractor
With all the grass about, Rodney also asked for his staff to receive safe handling of insecticide training, for where the slasher couldn't reach. Hazardous Chemical Training will be provided to the appropriate staff in the near future.
Next up was the waste management facility just out of Ti Tree. There has been issues with illegal dumping, according to Rodney, mostly by contractors. "They are supposed to come to the office and pay for the rubbish, but a lot of them don't. If we lock the gate, then others that are doing the right thing don't have access," he explained.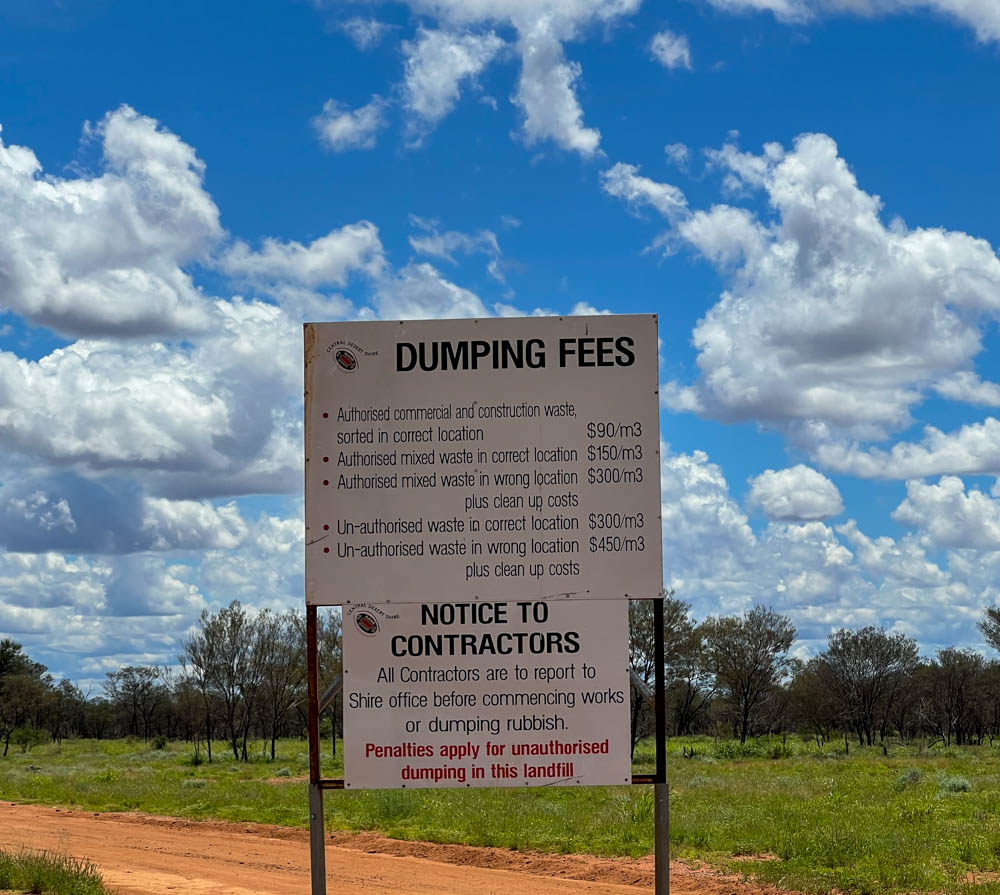 Landfill dumping fees sign
Back in the car heading to Nturiya Rodney explained how bad the road was after the rain. They had just finished grading it, and in fact they passed the grader on its way back to the Ti Tree depot. "The road is looking good," commented Leslie.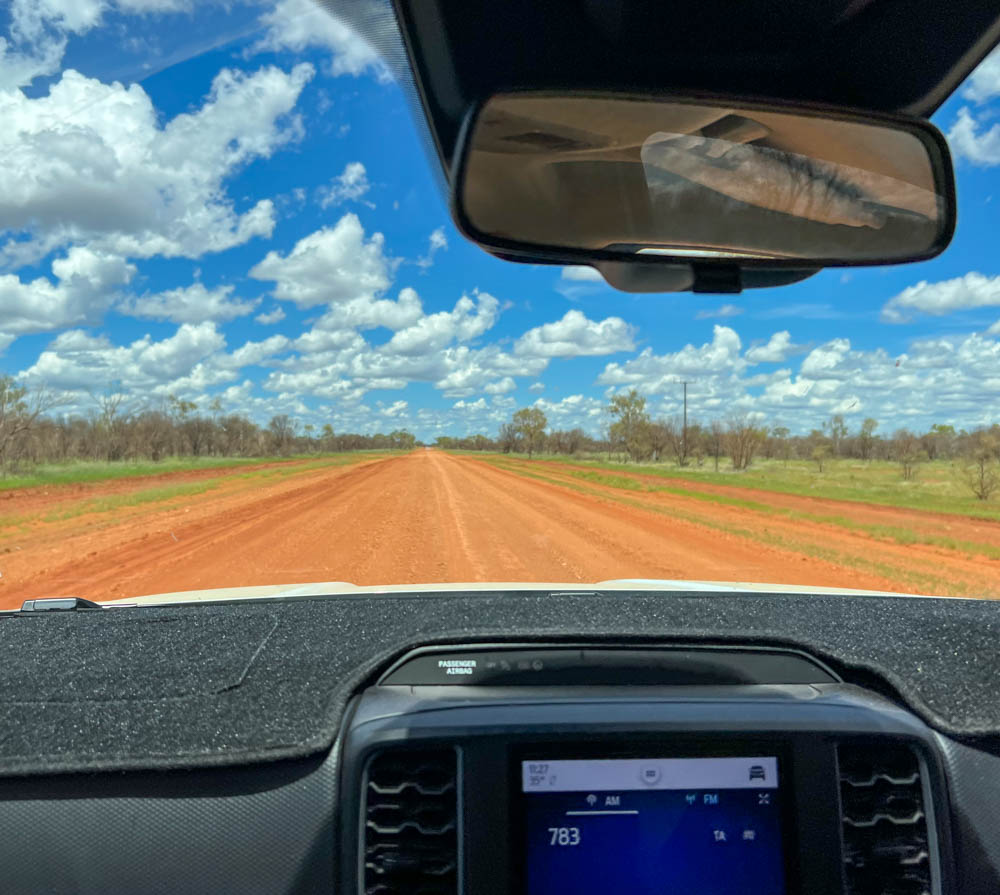 The road from Ti Tree to Nturiya