Competition was fierce this year with all entries in both the houses and cars making it very difficult to judge and find a first, second, third and fourth places. There were thirteen registrations – the best event registration Atitjere has had in five years. The prizes were donated by the Atitjere Community Development Program (CDP) provider, Rainbow Gateway.
On Thursday night there was the Night Parade, barbecue, water slide, face painting and a pop-up shop set up by Territory Families with clothes and household products available for gold coin donation. All proceeds went to the Atitjere Children's Ground account supporting projects for Atitjere children's projects. The clinic staff assisted by staffing the shop and also helped out with food preparation and serving.
Central Desert Regional Council (CDRC) Youth, Sport and Recreation (YSR) staff provided two water slides and face painting for the children.
Children's Ground provided the meat for the barbecue and the Atitjere CDRC staff donated the salads. The Atitjere mobile barbecue was used by community members volunteering to help prepare and cook for the event.
"The community had a great time as did the staff and stakeholders that attended and helped out. All in all a great effort and a really fun family event," said Warren Kenney, Regional Manager, Council Services Delivery – East.
Photo above: Nikita and Halo having fun on the water slides.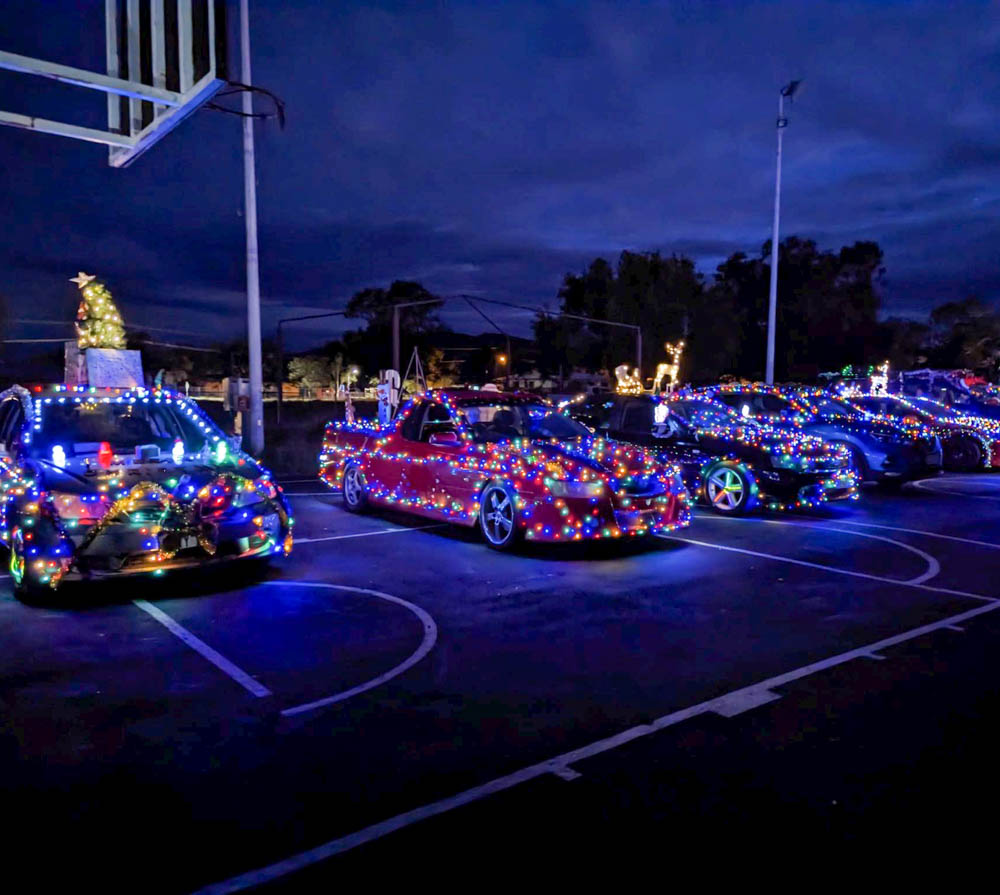 The Atitjere Night Parade.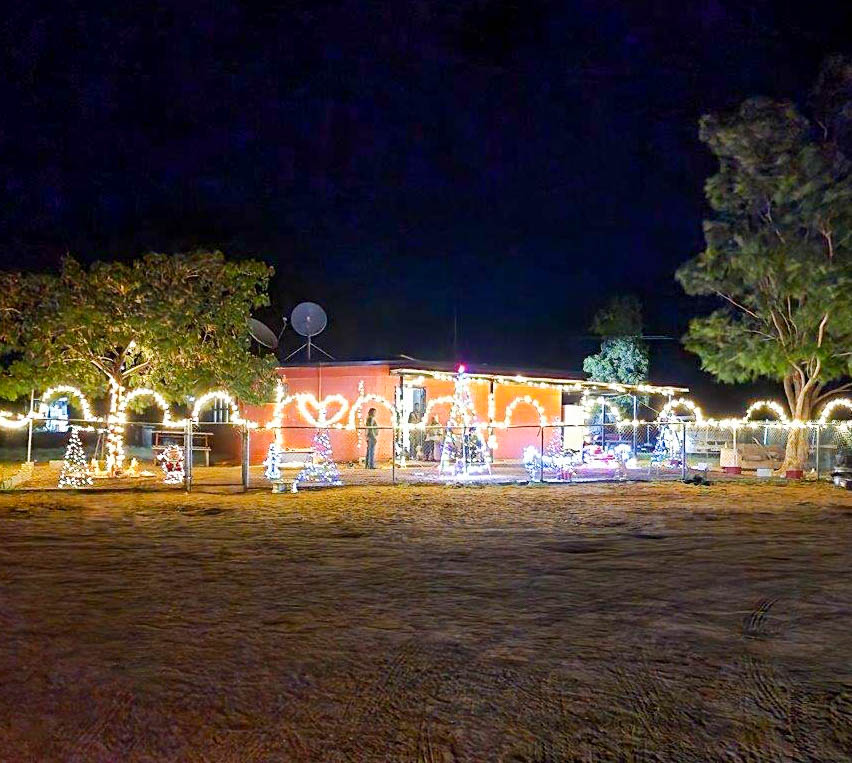 The Atitjere House Christmas Lights Competition.