The scoreboard includes a timer and scores with goals, behinds and totals. It comes with an extra loud siren, battery pack, and a battery-operated wireless handheld controller with a 300m range.
Central Desert Regional Council (CDRC) conducted a survey this year on the type of scoreboard wanted by residents in Lajamanu. The main feedback was that it should be electronic with battery back up and be vandal proof. Therefore a roller door is used to secure the scoreboard to prevent any accidental damage or tampering when not being used. A fence has also been built around it to further help stop vandalism.
Photo above: Testing the scoreboard – a low scoring match!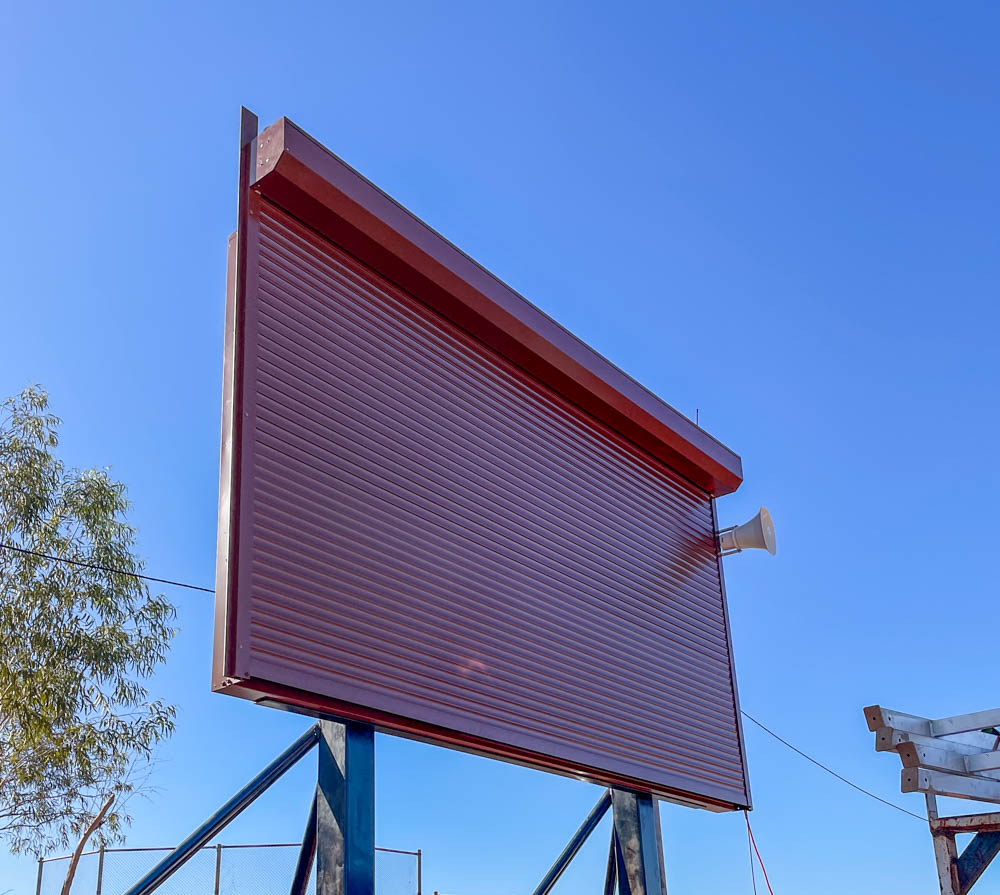 With the roller door shut – this will minimise damage to the scoreboard when not in use.
A fence has been built around it for protection.