After reading the risk management sheet on making a cup of tea the crew decided to take no chances when getting ready to have a brew and bickie. This month's toolbox talk discussed psychosocial hazards and wound up with an activity revolving around identifying potential risks and how to go about addressing them and monitoring outcomes.
The team had a great discussion and this continued informally during the morning tea break.
"A big thanks to the WHS team for putting this together and making an often difficult topic much easier to talk about," said Warren Kenney, Regional Manager, Council Services Delivery – East.
Meanwhile over in Willowra, Damien Wright, Senior Coordinator – Council Services, Daryl Litchfield, Team Leader Aged Care and William Darby, Team Leader Works are participating in Movember to raise awareness for Men's health.
"The moving force behind us doing this was the WHS Mental Health month, and after the morning tea we decided to do it," said Damien Wright.
They have created a team called the "Council Mo's" and are looking for sponsorship to grow their moustaches. You can sponsor them in the links below.
Damien Wright: https://au.movember.com/mospace/14816026
Daryl Litchfield: https://movember.com/m/14847316?mc=1
William Darby: https://au.movember.com/mospace/14823099
Jeff Aubert, Youth Sport and Recreation Team Leader in Anmatjere, is also getting in on the action. He is taking on Mission Australia's 100km Dog Walk Challenge this November with his furry pal, Frank to help end homelessness in Australia. You can donate to his challenge here: https://act.missionaustralia.com.au/fundraisers/jeffaubert
Photo above: The Atitjere Works crew taking precautions for morning tea, with the office crew.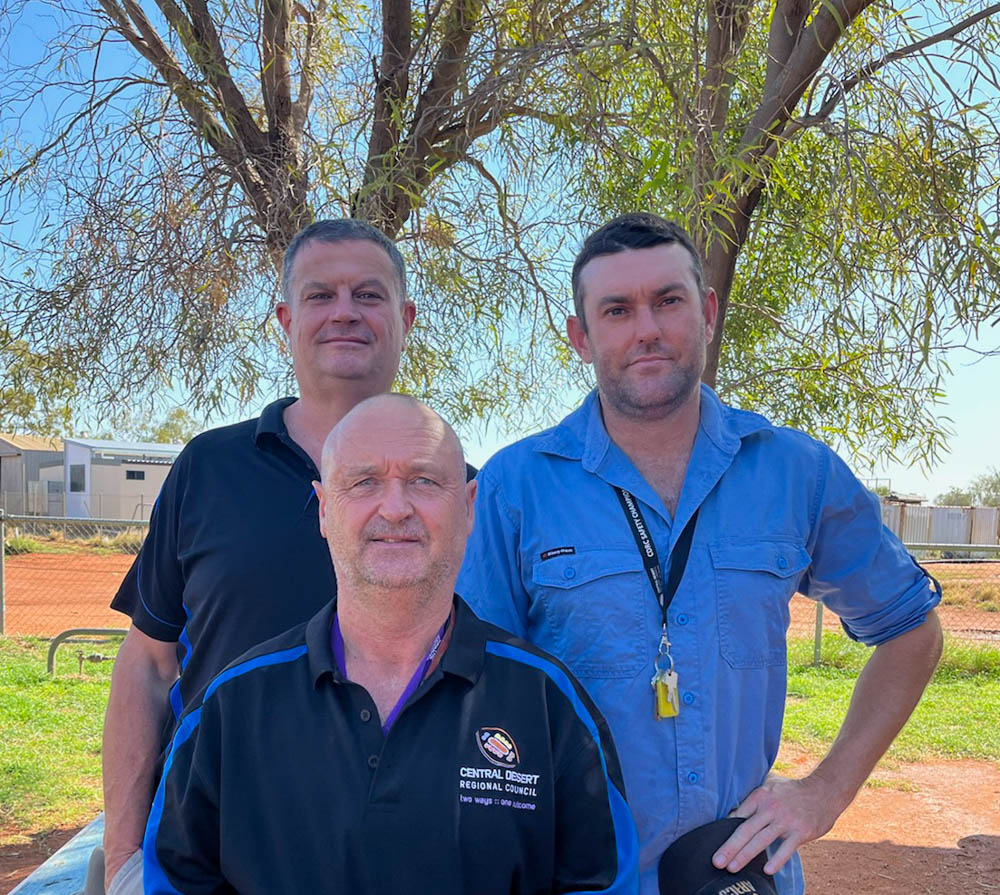 Damien, Daryl and William are taking part in Movember this year to raise money for Men's Health.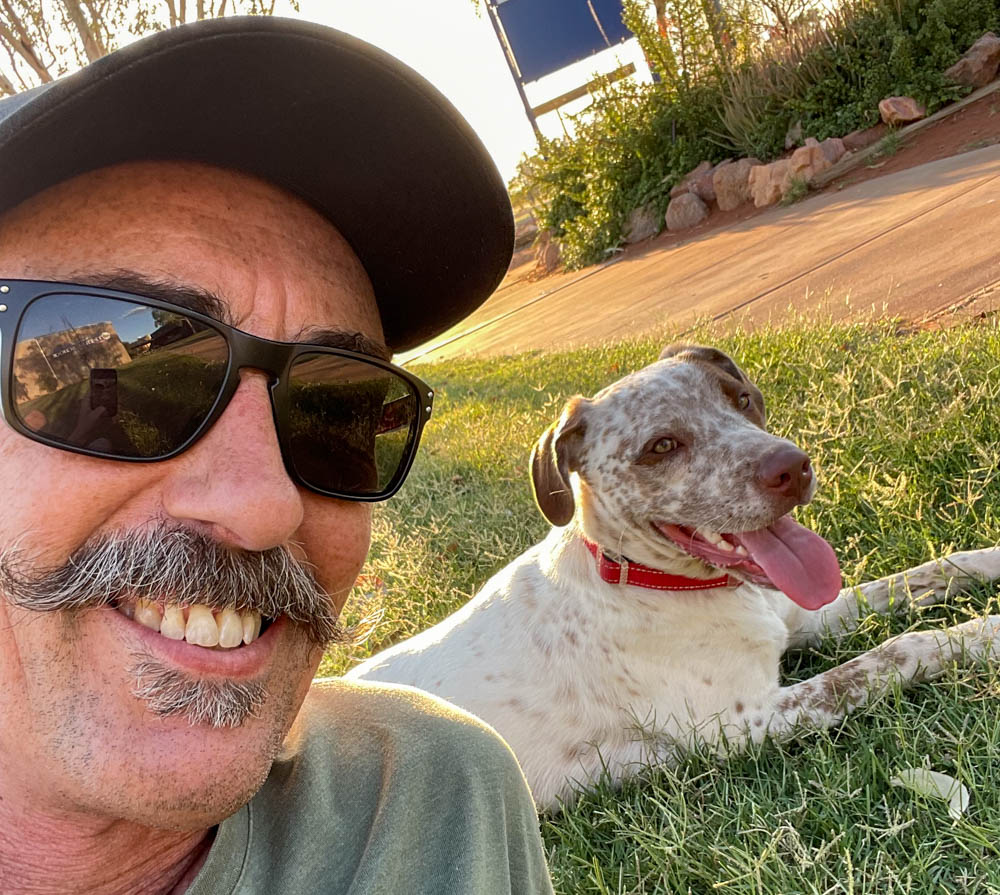 Jeff and Frank are aiming to walk 200km in November.