The event was funded through Remote Sport Voucher Funding from the NT Government, and organised by CDRC Youth and Communities staff, particularly Jeff Aubert, Lelly Pawape, Steve Royes and Minette Van Wyk, with help from event consultant Rita Khayat from Triptic Events.
Over the weekend there was camping, food, arts and activities for the young ones, and sport including footy with Tommy Dutton from AFLNT and Simon Treiber from the No More Campaign, softball, and basketball clinics run by Dan East from Basketball NT. Entertainment was provided by the Mulga Bore Hard Rock band.
Shamayla Presley, CDRC Team Leader at Ti Tree and resident of Pmara Jutunta said the locals loved it, and that she cannot remember an event like it.
Breakfast, lunch and tea was provided for all, including a wildly popular barbecue.
"It was particularly good to see about 30 kids from Laramba at the event," said Lelly Pawape, Team Leader for Youth and Community in Laramba.
On the final night there was around 170 people at the concert.
"This event was our first, and we look forward to doing so again for our communities in the future," said Daniel Shane, Regional Manager – Youth and Community Services.
"A big shout out and thank you to all the staff who worked tirelessly over the last few weeks to make this event such a great success. Thanks must also go to our staff who gave up their weekend to come and give a hand. We had an excellent time," said Sally Langton, Director Community Services.
Photo above: Backpacks were a hit as prizes.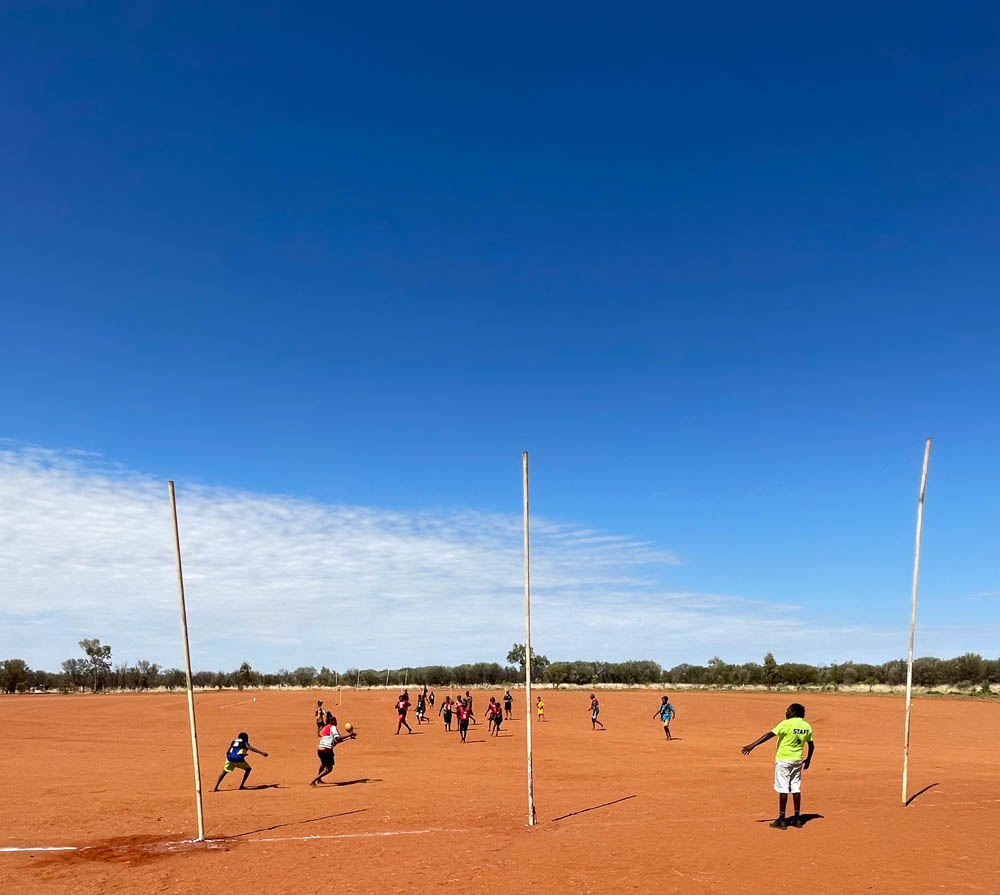 Footy was popular at the festival.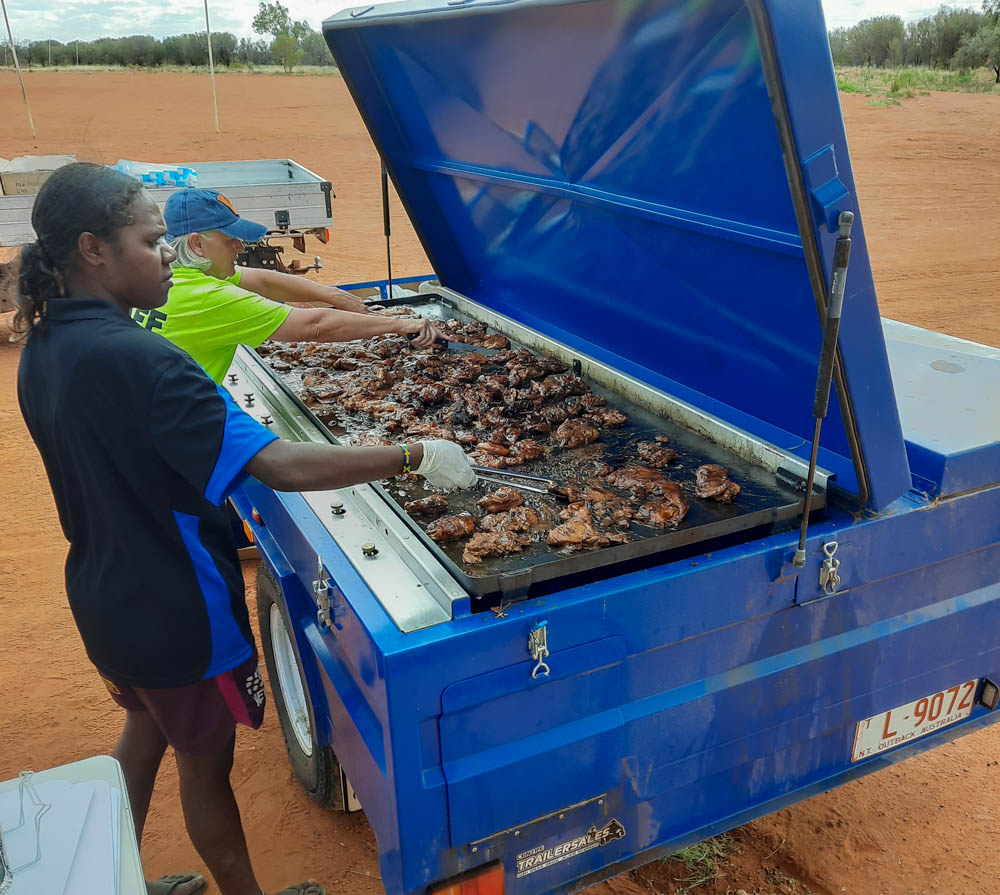 Makita Martin and Catherine Williams cooking up a storm on the CDRC mobile barbecue.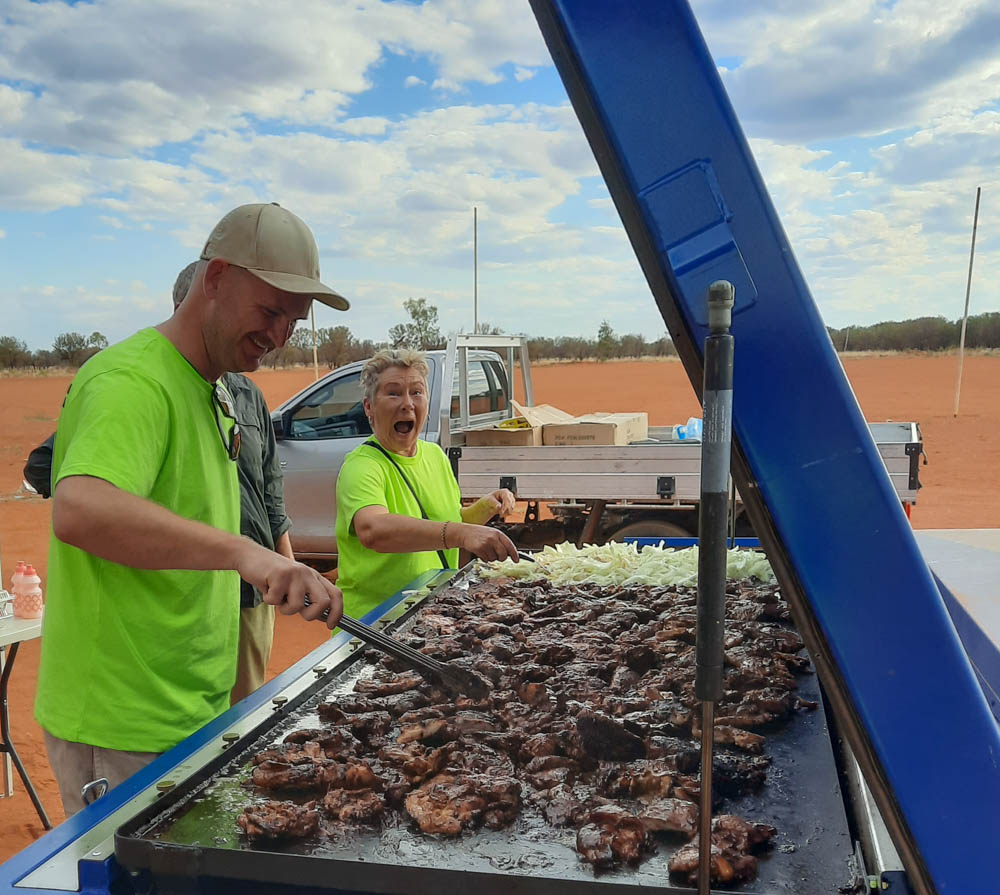 Daniel Shane and Sally Langton had a go at the barbecue.
The barbecue was very popular!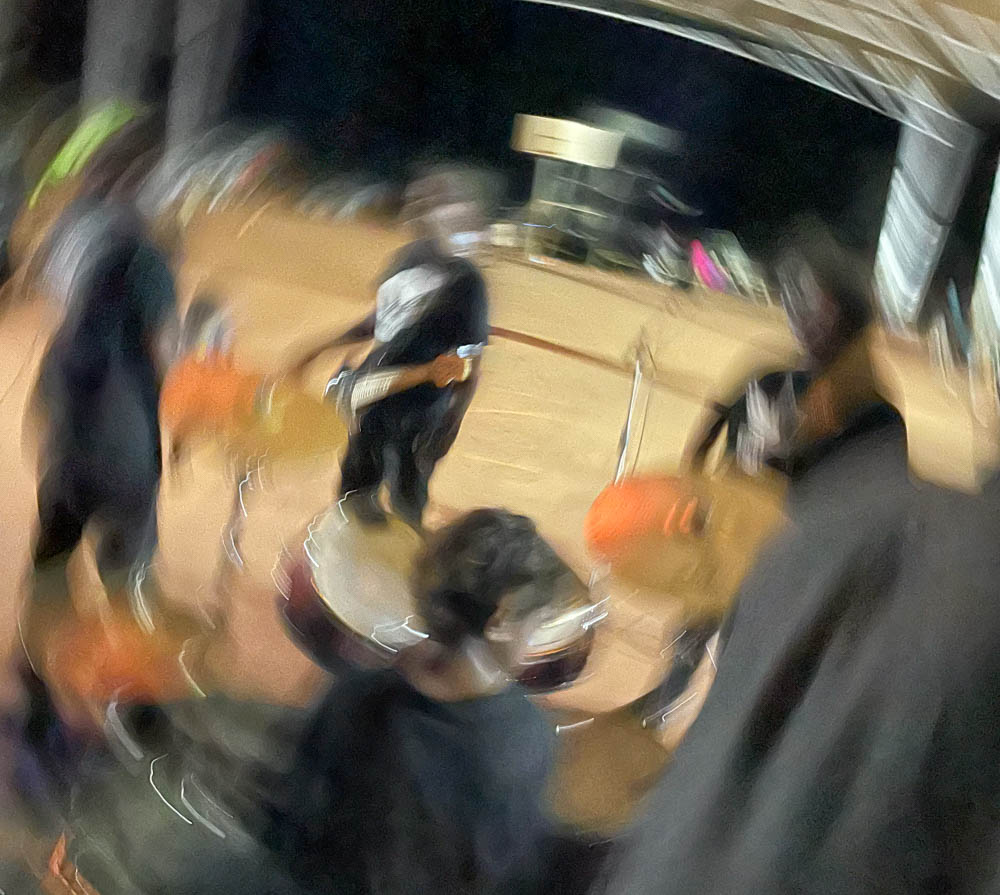 The Mulga Bore Hard Rock band rocked – Hard!