At around 11.30am Bushfires NT arrived and advised to do another 10 meters or so back burn as this should burn into the other fire. The wind direction changed which sent the fire straight towards the community. Around 12.30pm the fire had jumped the recent fire breaks and was inching closer to Engawala. Adrian, Eddie and Keith were all systems go, while Veronica Russo and Tyrone James (CDRC) got the bobcat going and started to cut a makeshift fire break to prevent the fire jumping the Engawala Road.
"I would like to thank Bushfires NT, Alcoota Station, Eddie (ESO) and CDRC staff for all your efforts to work together to contain and extinguish the fire. Great team effort for a positive result," said Veronica Russo, Senior Coordinator, Council Services - Engawala.
Photo above: The fire creeping closer to Engawala.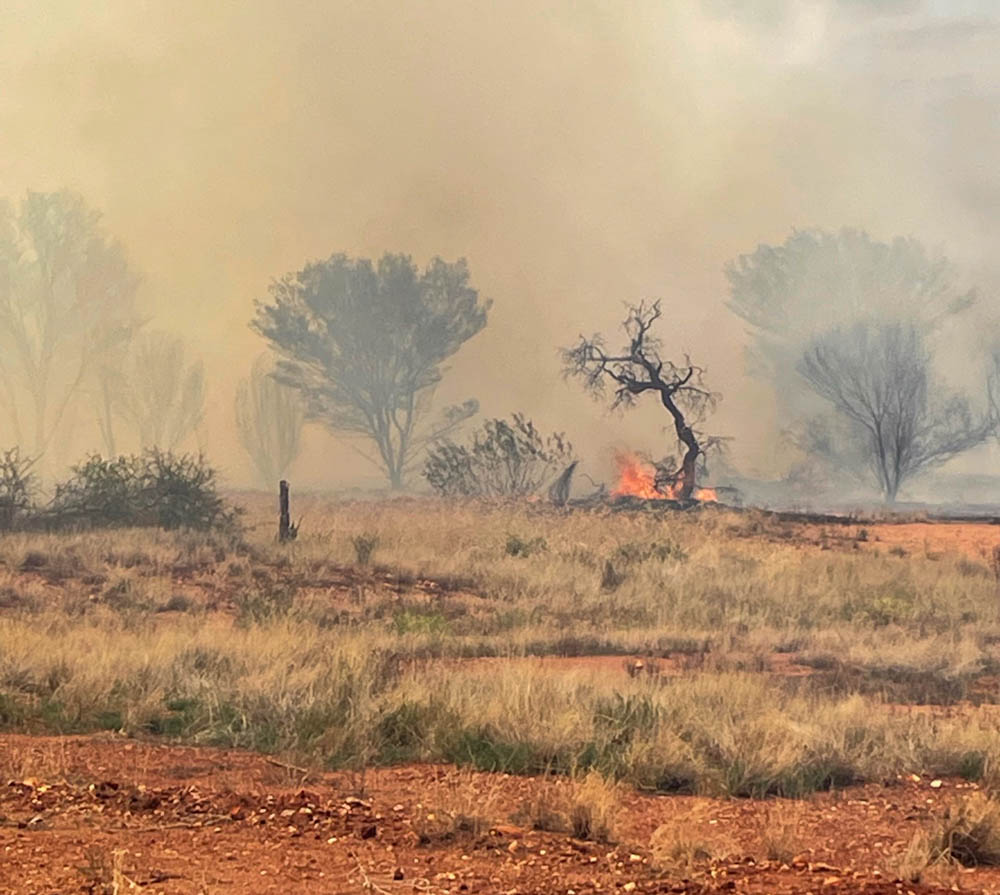 A lot of smoke was created.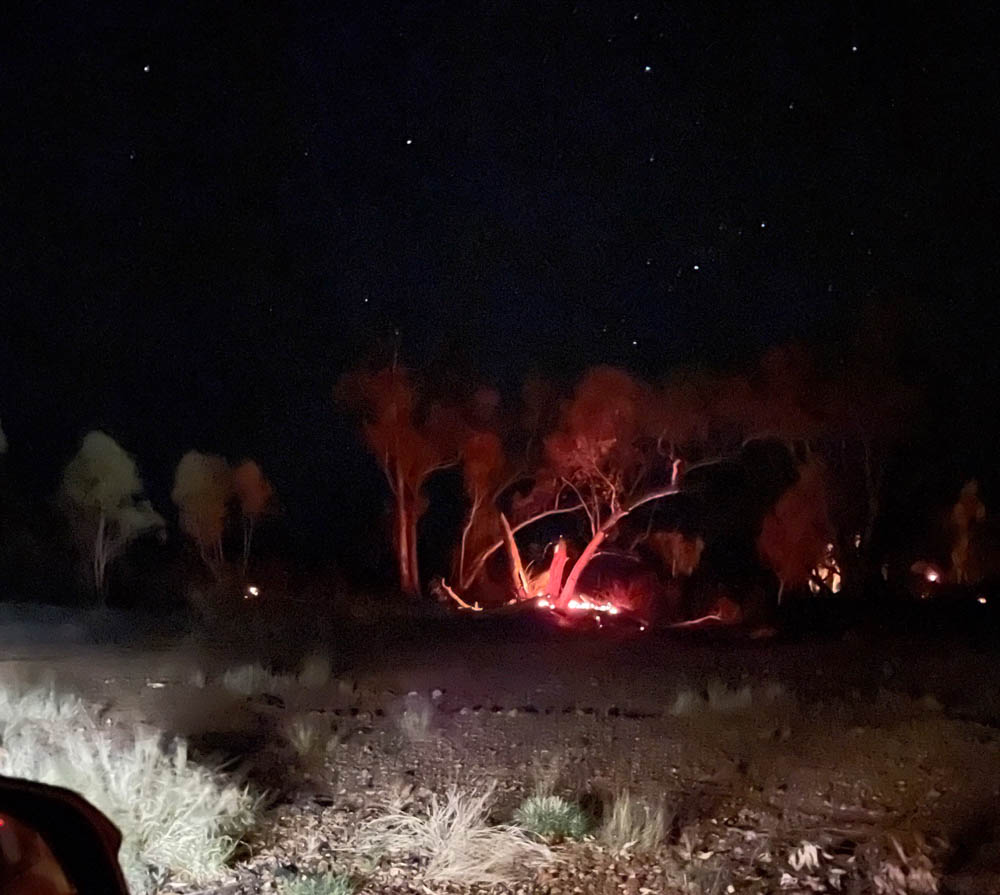 The fire burned overnight.