The vets spent time driving around community going house to house and talking with residents about their beloved pets. They offered to check them over and discuss any issues they may have with them. The reception from residents was good with most pets being checked over and treatments given.
The vets also spent time with the younger members of the community and talked with them about the importance of good pet health and looking after your best friend. The kids loved it, especially using the stethoscope to listen to the dogs' hearts.
Photo above: Vets giving a shot to a dog, while its owner looks on.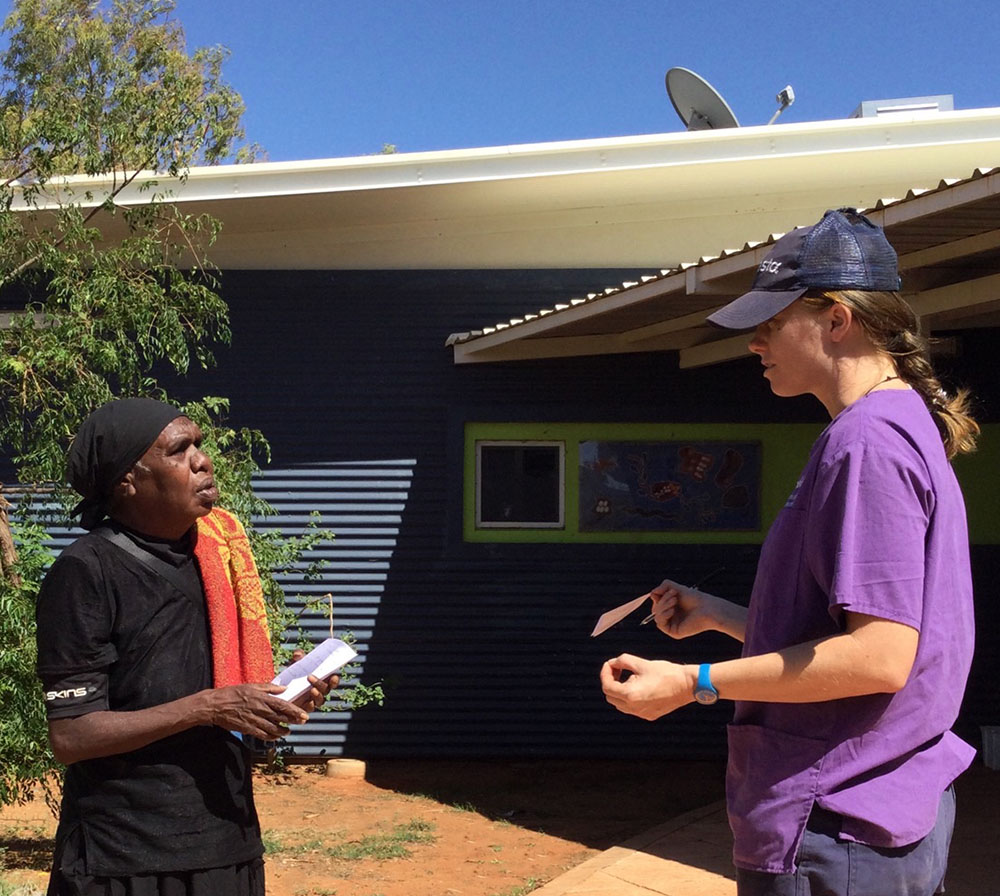 Rhonda Larry speaking with the vet about her dogs and how to use the treatments.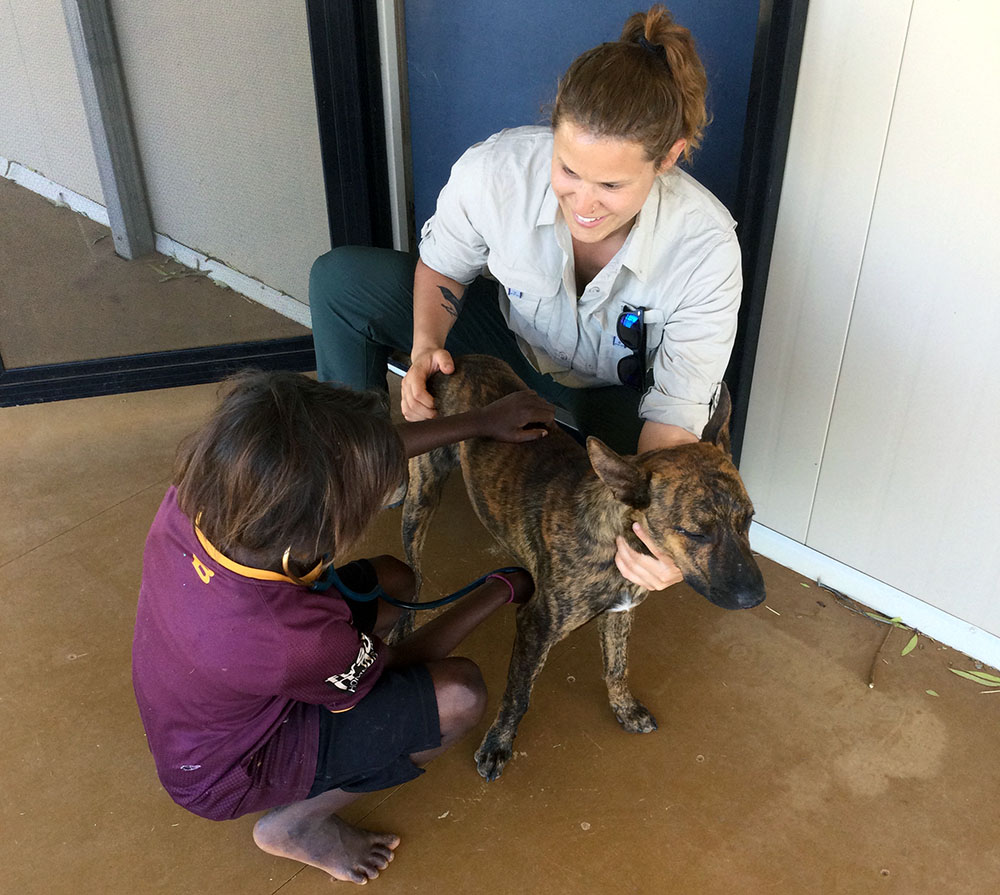 A dog owner has a go at being a vet.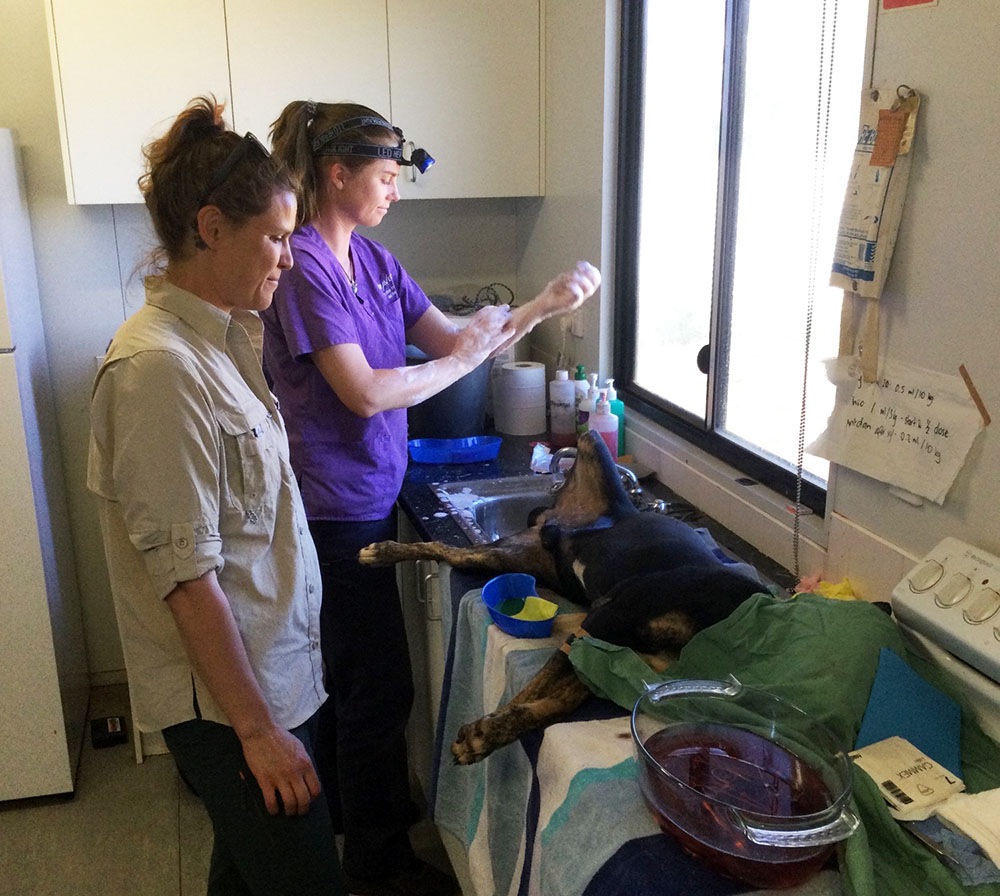 One of the dogs about to be neutered.