They moved 63 car wrecks into the waste yard including 17 that were burnt out wrecks, 25 truckloads of rubbish has been moved out of common areas to the landfill, and they delivered and collected over 40 trailer loads which residents and the Territory Housing team have cleaned up in yards.
The CDRC billy goat (litter vacuum machine) has earned its keep by cleaning verges and common areas.
"Our team in Yuendumu have made substantial improvements to their community and are great examples of what can be achieved by motivation and teamwork," said Leo Helfrich, Director Council Services.
Photo above: One of the many trailers full of rubbish heading for the landfill.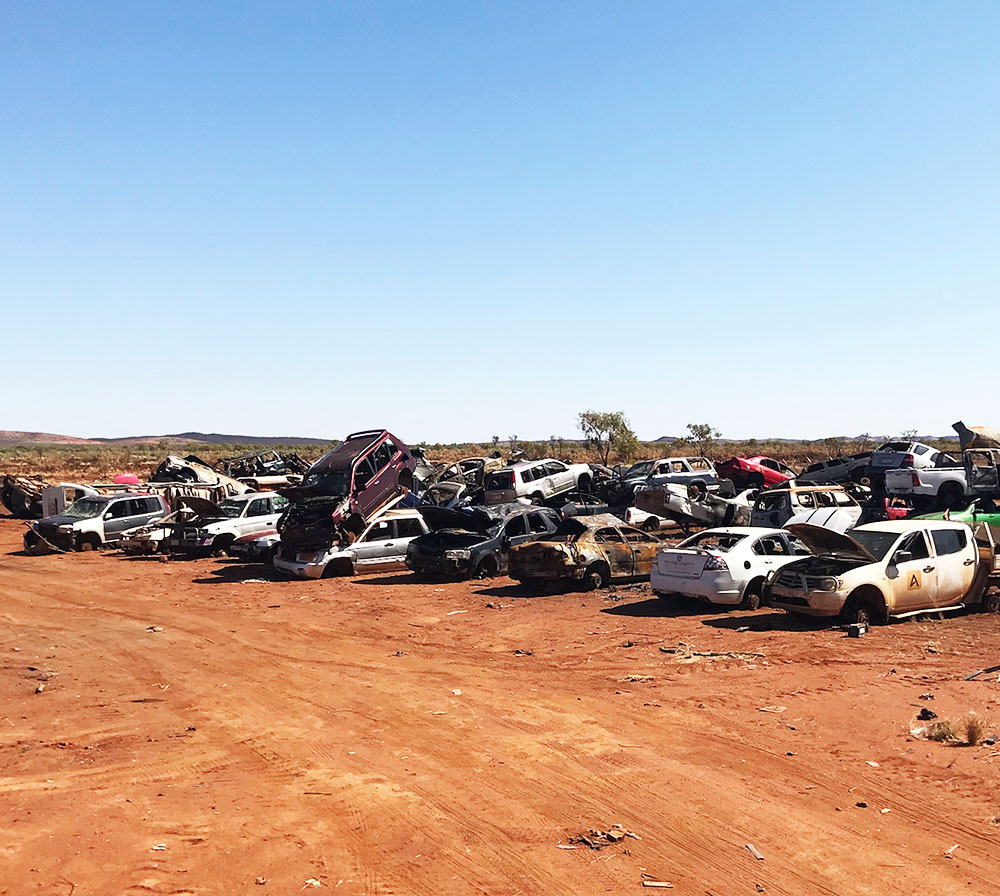 63 car wrecks were taken to the waste yard.