The Stuart Highway to Spencer Street access road has also been upgraded as part of the same project.
The contractor used was Danny Orr Earthmoving, who rectified the flood ways and road base, including earth fill, subgrade layer, gravel base course layer, offlet drains, table drains, drain blocks, and new signs installed.
Photo above: The completed works.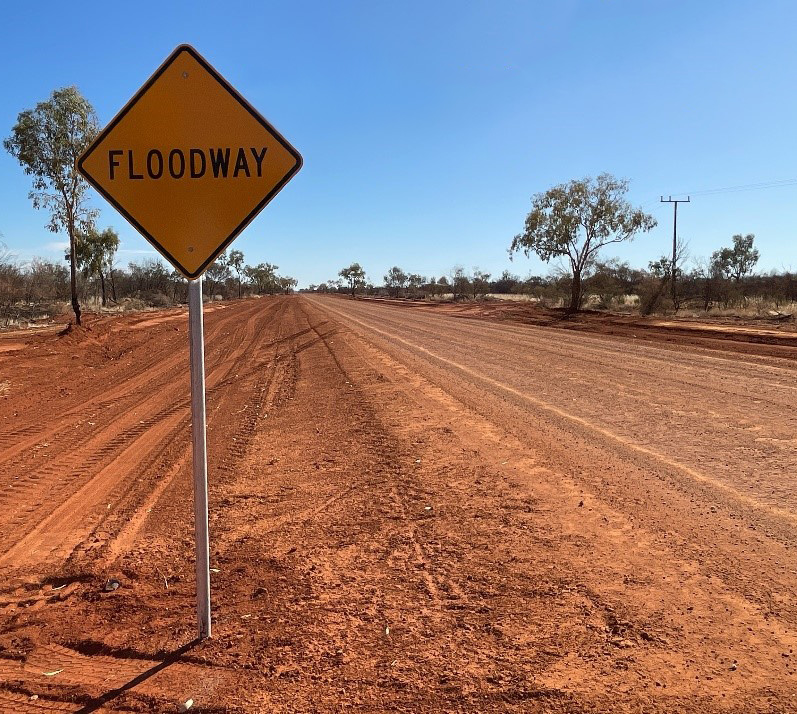 A new sign installed.