Five teams attended from Central Desert communities, and spectators witnessed some great sportsmanship and fantastic footy from the teams across the three days of competition.
Each male team played six games across the first two days, and the women teams played on day three.
CDRC staff supported with making sandwiches and cooking the barbecue, which was enjoyed by all participants and spectators.
The male teams were Santa Teresa, Plenty Highway, West Alice, Yuendumu, Anmatjere Cowboys, Ti Tree and MRC Pintubi/Luritja All Stars Lions.
Yuendumu and Plenty Highway have made it to the finals, to be played on Thursday afternoon!
The female teams were Santa Teresa and Plenty Highway.
"We would like to thank AFL NT for providing this opportunity for the youth of central Australia. It is so good getting back to some form of 'normality' post COVID and creating rewarding opportunities, such as this, for members of our communities. The players and coaches had a fantastic time, playing footy and enjoying the company of their mates," said Aaron Tannahill, Regional Manager – Youth and Communities.
Photo above: Ti Tree Roosters player receiving a handball.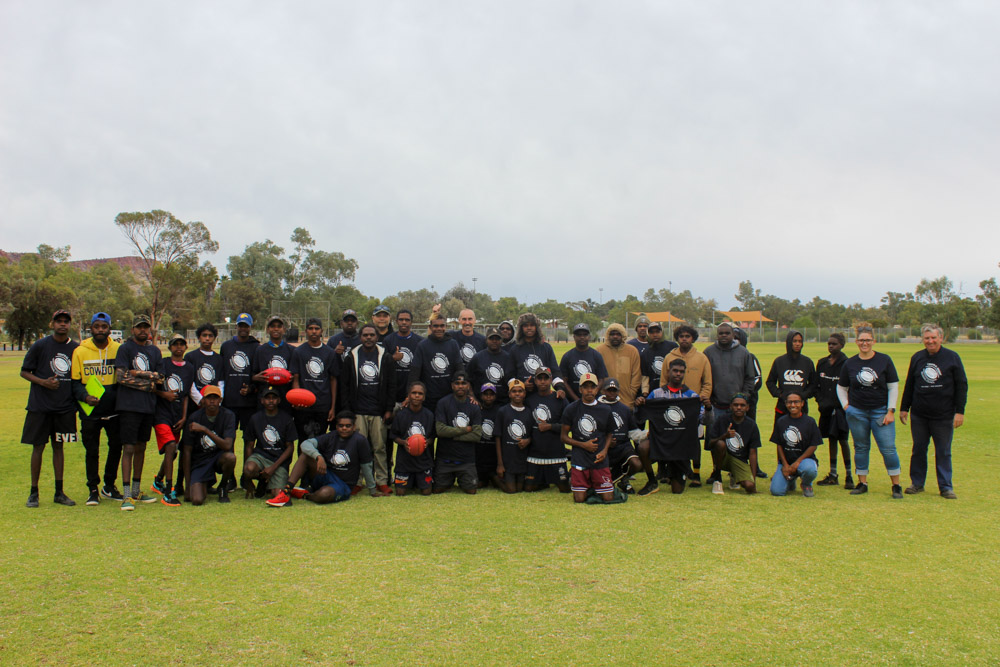 The Central Desert teams.