The project included a playground at Willowra's West Side Park as well, which was finished in May.
The two contractors were GA & G Services (for the shade structure installation and fencing) and CC Contracting (NT) PTY LTD (for the rest of the works).
The construction included a 6m x 8m shade structure with a concrete slab surrounded by fencing and two rubbish bins.
The playground equipment includes swing sets, exercise equipment, rocking horses, rope climbing set, climbing wall, rope-bridge, slippery dip and bars.
CDRC has conducted Customer Satisfaction Surveys in the past and playgrounds have come up as something residents would like more of. This project has helped to cover that need.
Photo above: The climbing equipment.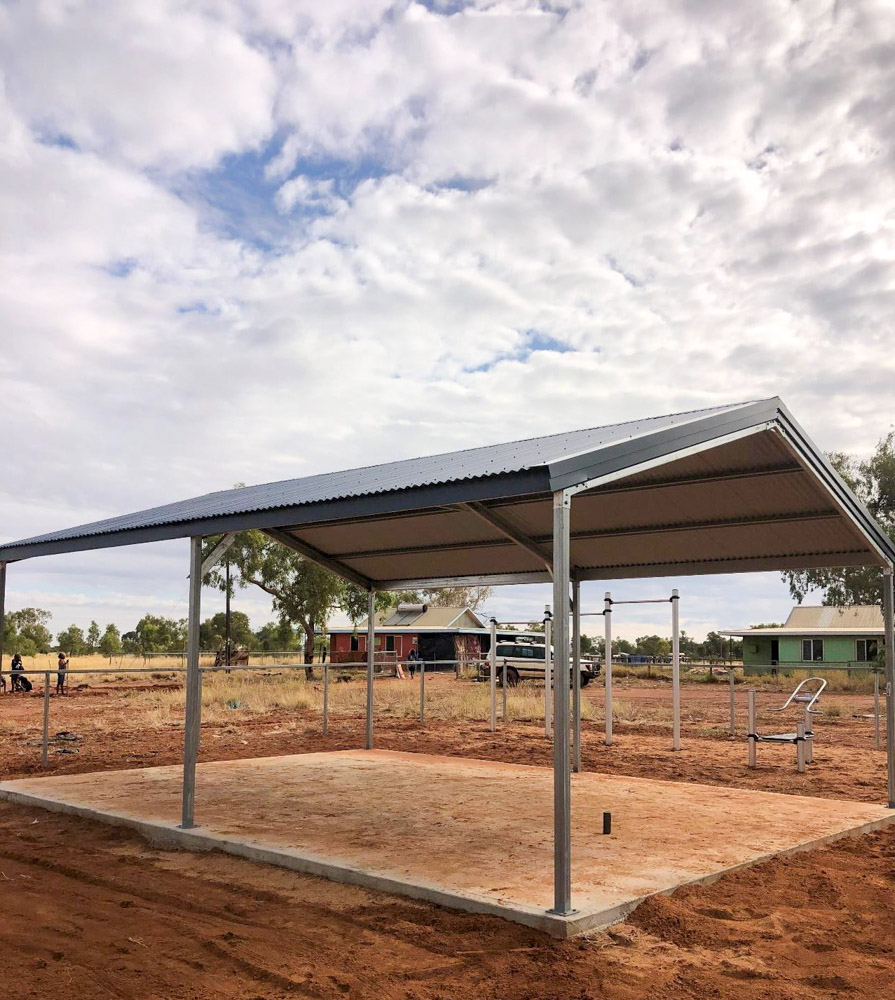 The shelter.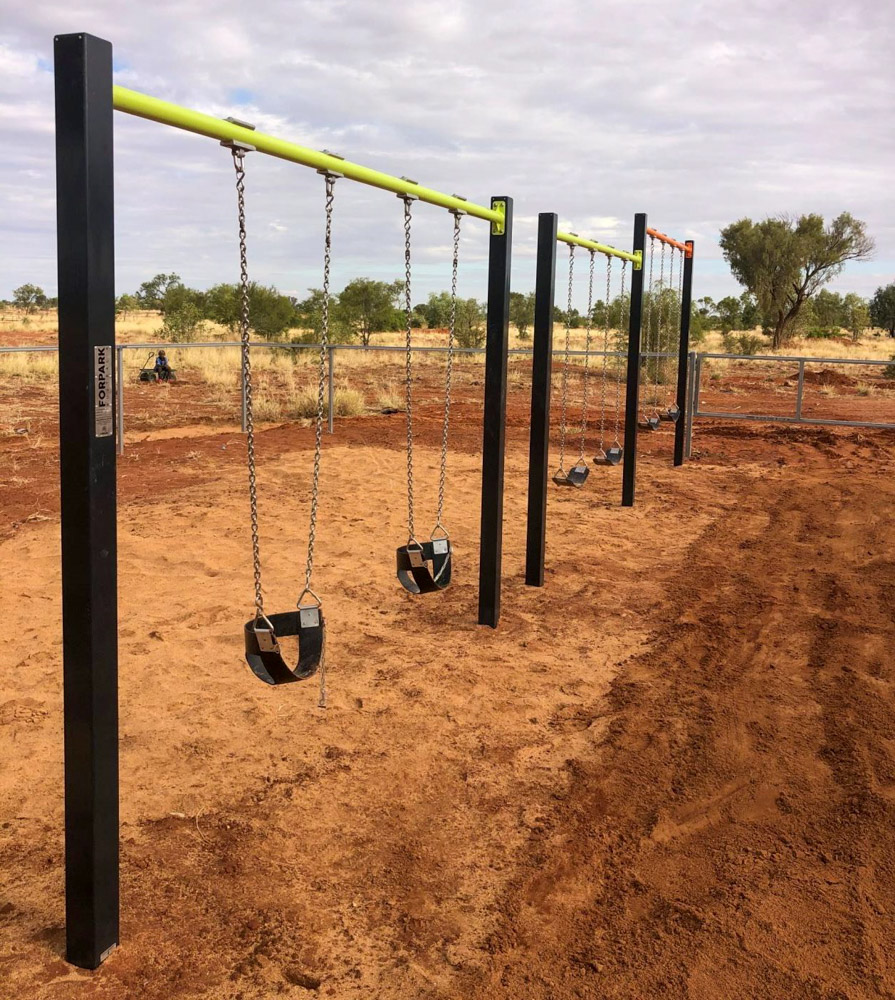 The swing sets.