Central Desert Regional Council (CDRC) contracted Danny Orr Earthmoving to complete the section on the Yuelamu main access road from 2 km to 8 km measured from the Tanami Road. This was funded by the Federal Government using Local Road and Community Infrastructure (LRCI) Phase-2 funding.
The works included earth fill, a subgrade layer and gravel base course layer, 43 offlet drains and 37 gravel drain blocks constructed, 14 km of trapezoidal table drains reinstated and windrows removed, the turnarounds and gravel pit rehabilitated, and project and floodway signs installed.
Photo above: A completed section with 7m wide gravel base course.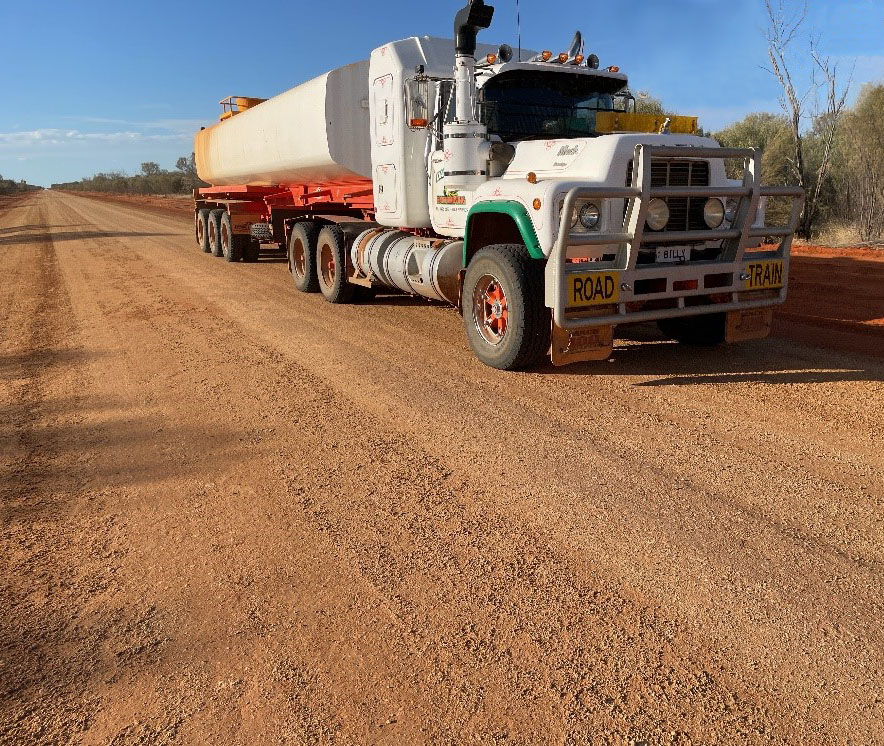 Rolling the road with a loaded 20,000L water truck.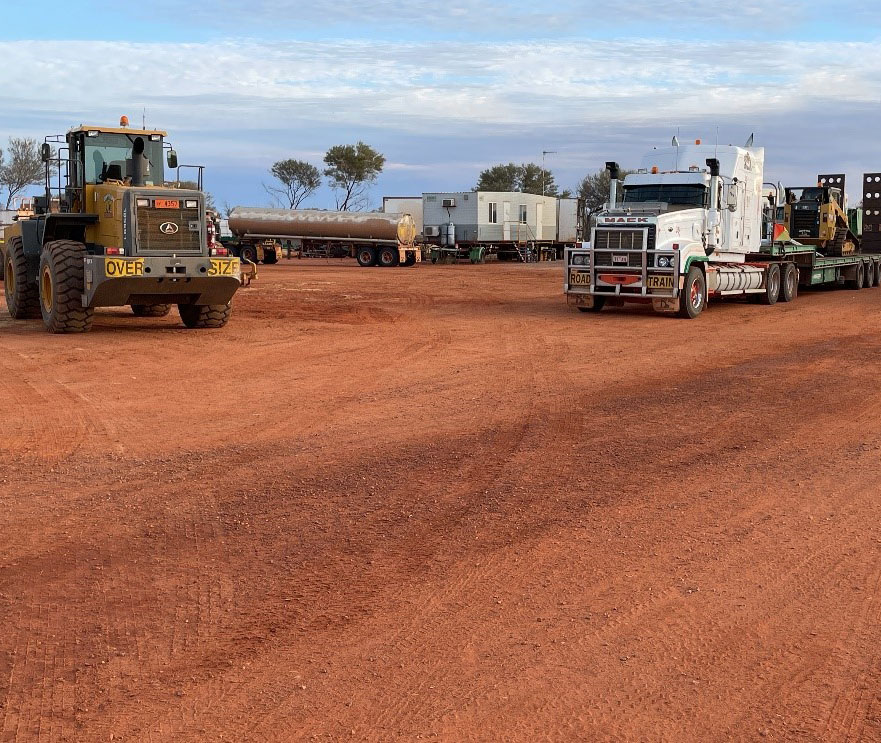 New bars.