The project includes a playground at Willowra's East Side Park as well, and the contractors are set to start construction there by 30 May, 2022.
The two contractors were GA & G Services (for the shade structure installation and fencing) and CC Contracting (NT) PTY LTD (for the rest of the works).
The construction included a 6m x 8m shade structure with a concrete slab surrounded by fencing.
The playground equipment includes swing sets, exercise equipment, rocking horses, a rope climbing set, wall, rope bridge, slippery dip and bars.
Photo above: New swings at the Willowra West Side Park playground.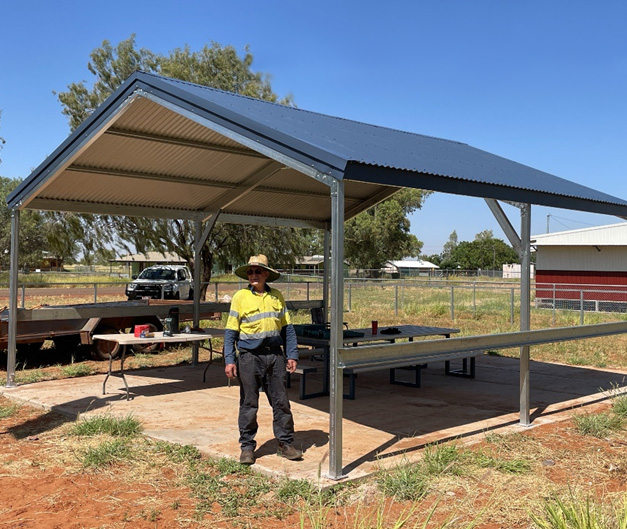 The new shade structure and picnic table at West Side Park.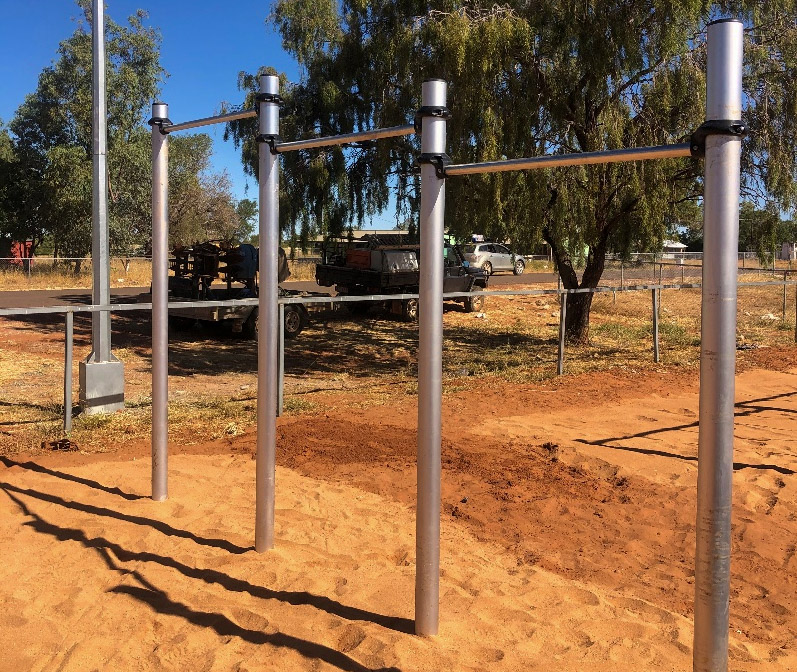 New bars.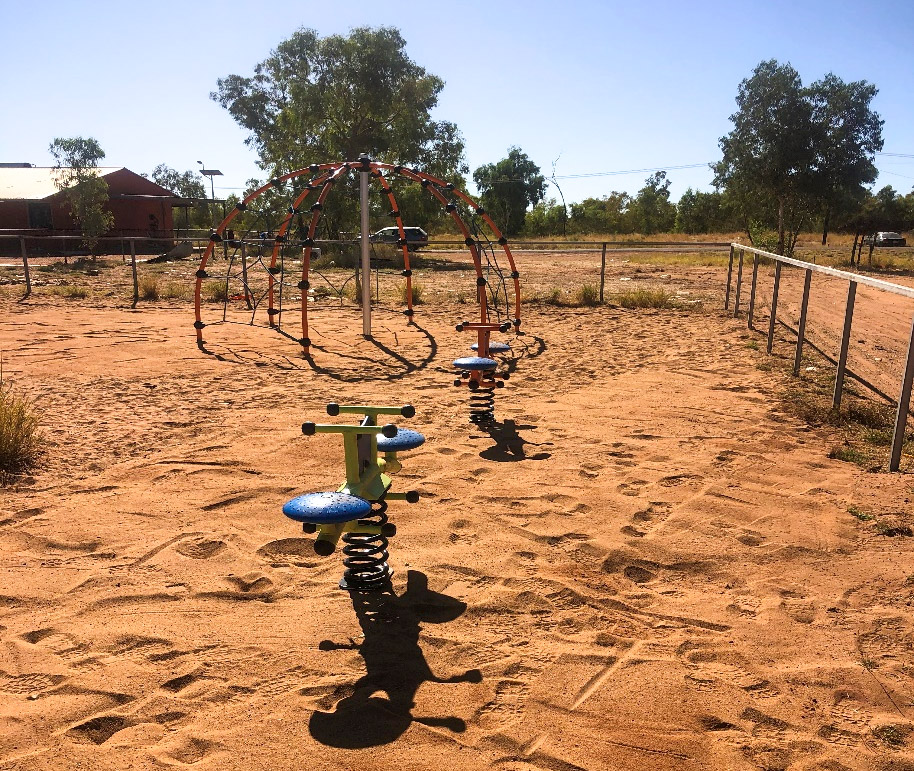 New rocking horses and climbing equipment.