The works included pre-seal preparation, such as pothole and edge repairs, cleaning the dust in existing sealed roads, site traffic management, and road reseal works including pavement preparation, reseal coat, site traffic management, etc.).
Every sealed section of the internal community roads were resealed.
Photo above: Lajamanu reseal work in action on Nampijinpa Street.
Lajamanu resealing work in progress on Yarrkangkurna Street, where low trees and power lines were carefully managed with no incident.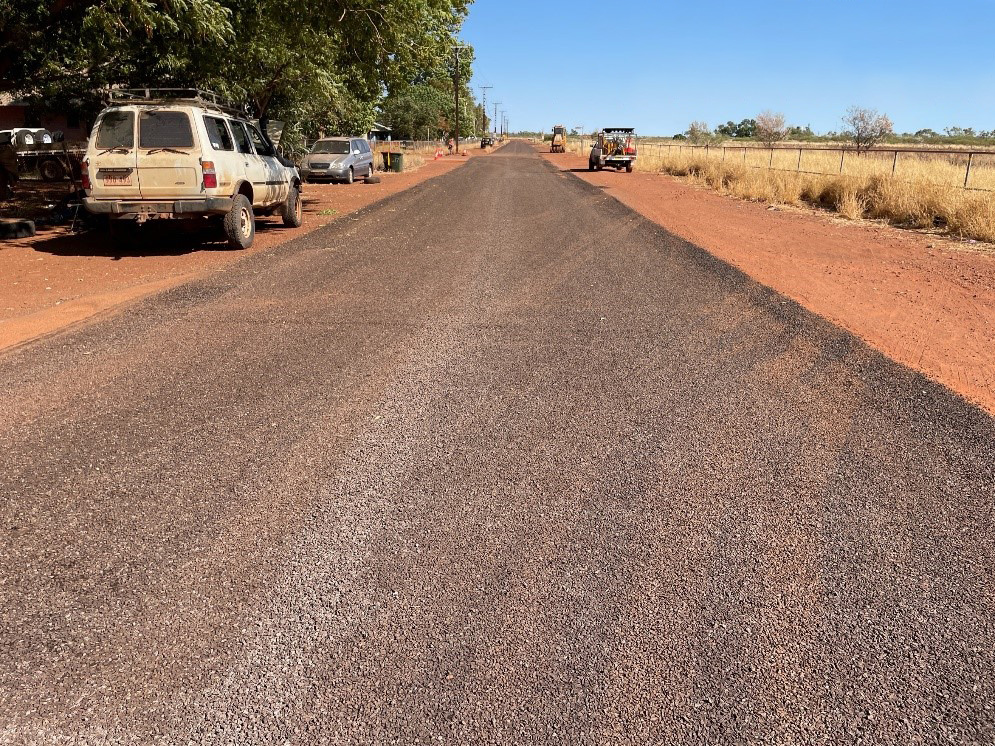 Tarrpa Street after the reseal.