The program was rolled out in Nturiya (Station) on 15 March and will move to the rest of the communities.
A skid steer and a tipper was borrowed from the CDRC Works department to carry out the program. This involved removing all materials around the community on the kerb side that is not used.
"Plans are under way to loan from Works Yuendumu a front end loader to be used to remove broken down cars," said Francis Madonko, Program Manager - CDP Activities.
Photo above: Alan Davis driving the skid steer and Richard Glenn driving the tipper.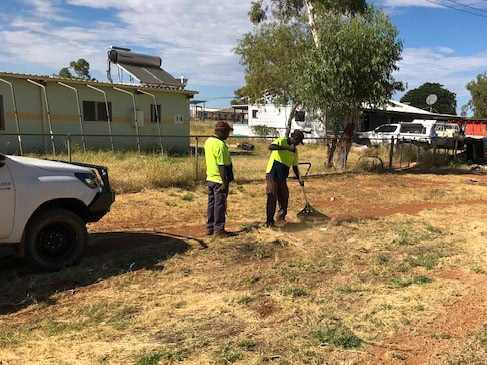 Ryan Nelson and Timothy Glenn heaping up rubbish for the skid steer.