The old glass lights were showing signs of age, were not providing adequate lighting for the workshop and were a Work Health and Safety risk. The new lights will save on running costs as well.
"The Workshop is now a much more enjoyable, safer and more cost efficient place to work," said Warren Kenney, Manager, Council Services Delivery – East.
Photo above: The Atitjere workshop with the new lights.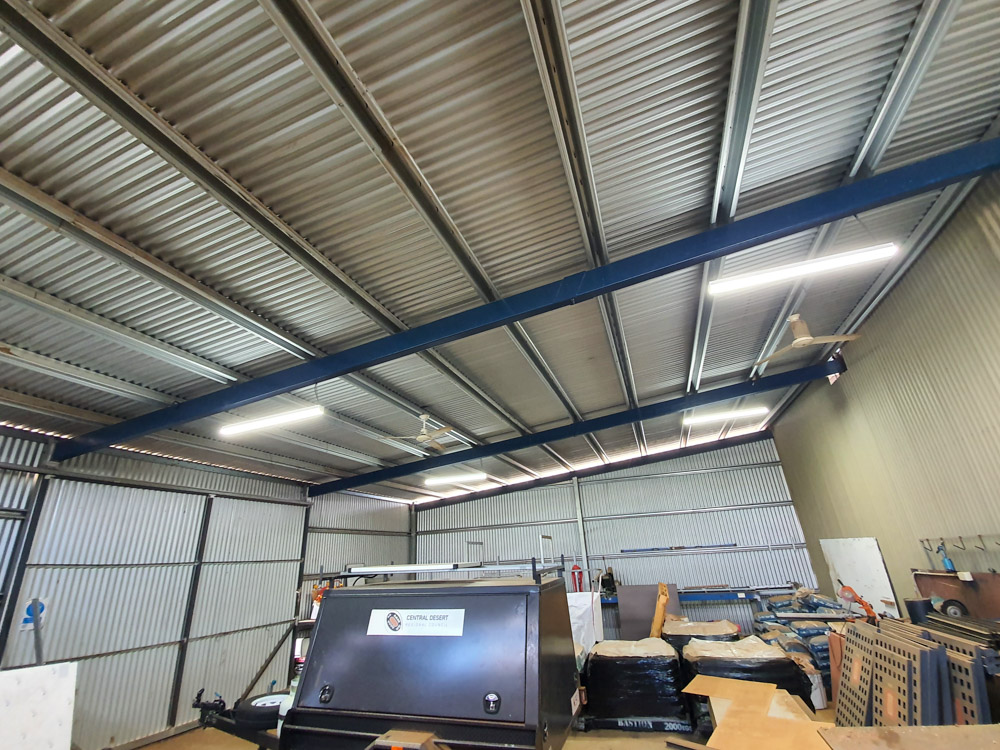 The Atitjere storage shed with new lighting.