Yuelamu has seen its local river and creeks flowing again whilst the local dams are full to capacity.
The Central Desert Regional Council (CDRC) Yuelamu Works team have started repairing Yuelamu's damaged internal roads after this week's weather event, which resulted in large washouts on all the internal dirt roads making it difficult for community vehicles to move around.
Works team leader Mack Murphy was on the skid steer retrieving and compacting the sand and gravel into the washouts on both entries of the store car park, while field officer Marcus Briscoe and administrator Norman Hagan were on shovels, rakes and traffic management during the operation of the repair works.
Top photo: Mack Murphy on the skid steer.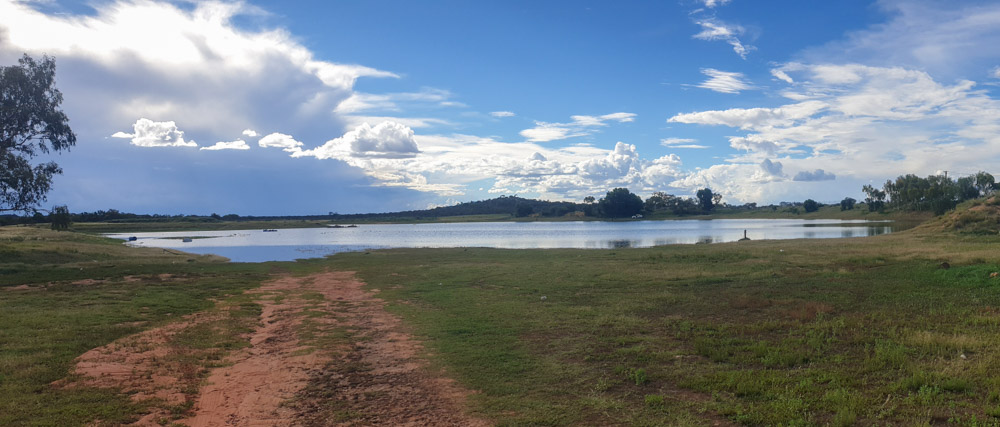 The dam is full.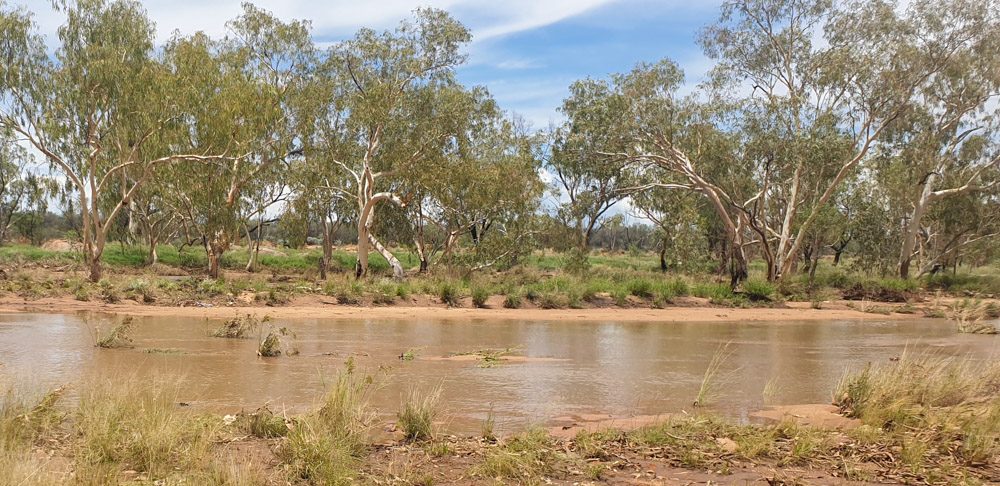 The creek is flowing.