Over a two week period, seven participants attended the training. Six participants attained competency in six of the planned eight competencies. In the program, attendees constructed tables for use by participants attending arts, craft and health activities in the Ti Tree CDP sites. Participants also accessed an excavator simulator and performed manoeuvres on a 1.5 tonne excavator.
The training program enabled job seekers to develop their skills towards employment in construction-related work in the region, while participants who attended and were already employed in some capacity got the opportunity to polish up on their skills.
The initiative was another one of the CDRC CDP program's response to requests for training from respondents to the program's client surveys delivered at the start of the 2020-2021 financial year.
Photo above: CDP Job Seeker Sebastian Walker building a table while Asten Ross looks on.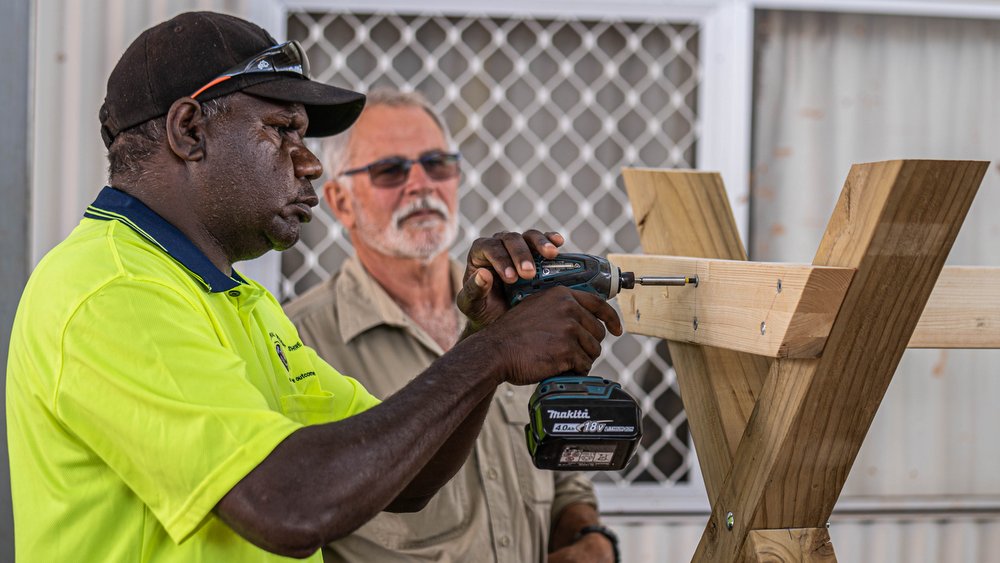 Sebastian Walker finishing off a table while Mark Francis, Specialist Builder Trainer, looks on.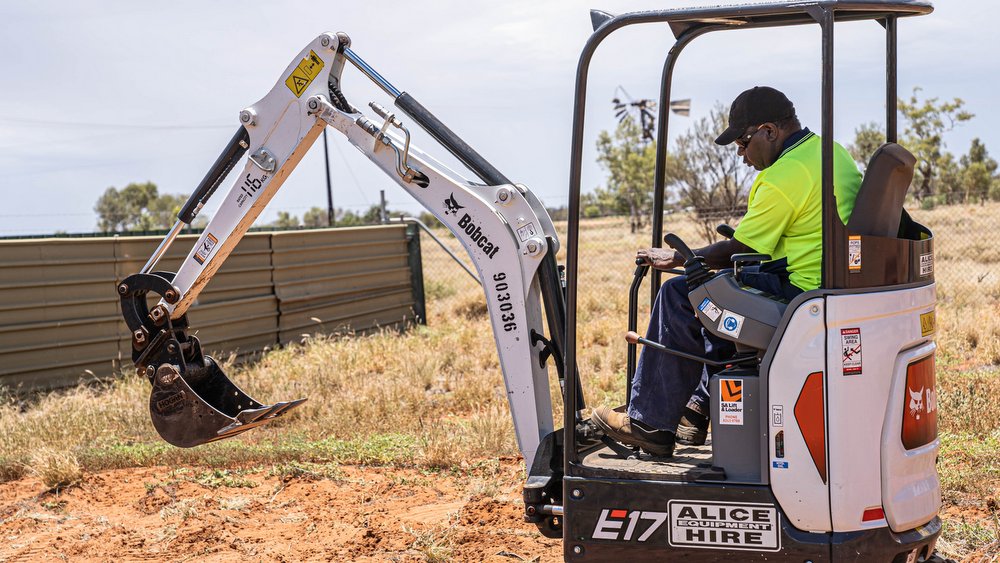 Sebastian Walker practicing on the Bobcat excavator.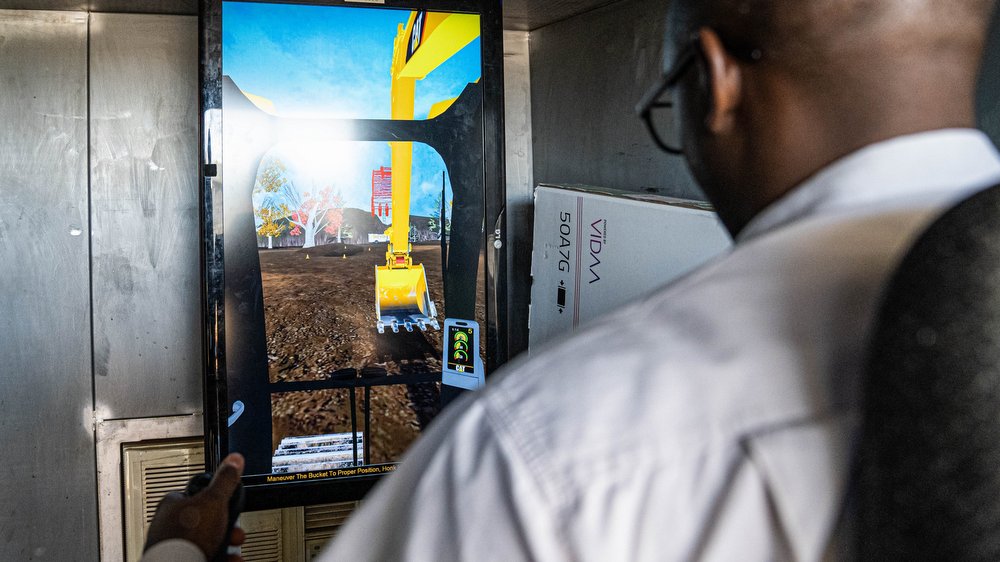 Jacob Khumalo, General Manager – Commercial, tries his hand at the excavator simulator.