Face Masks in Atitjere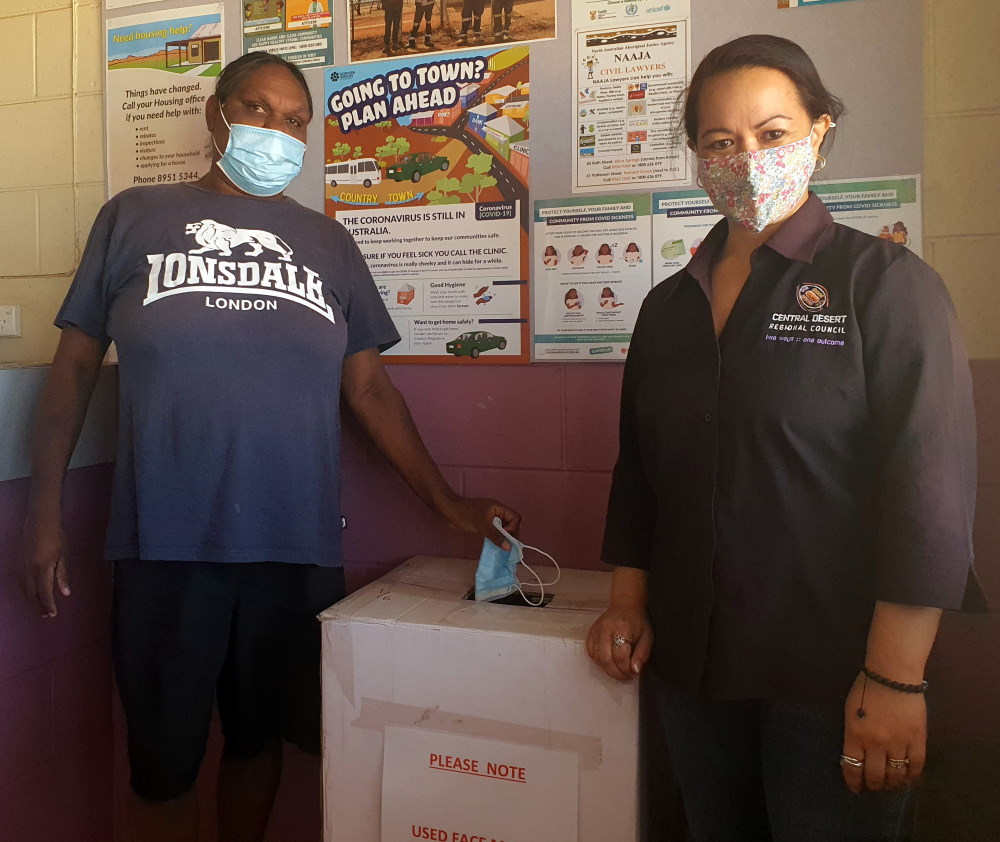 Natalie Petrick – Community Safety Patrol, and Di Schrader – Atitjere Administration Officer, using the face mask disposal boxThe Central Desert Regional Council (CDRC) office in Atitjere has a box especially for the disposal of face masks. Staff take the box straight out to the cardboard pit at the landfill for burning, with no risk of masks floating out from the landfill.
"The box is burned as well so there isn't any risk of staff handling used masks. There are always heaps of cardboard boxes between us and the store!" said Warren Kenney, Manager, Council Services Delivery – East.
"Community members seem to be getting on board with the mask wearing and are happy that they can safely get rid of used masks," he added.