Later in the day, everyone attended a bowling session as a team building exercise. Greg, Maria, Timothy and Natassia did not hold back on displaying their serious bowling skills.
Photo above: Jacob Khumalo, General Manager Commercial, addressing the team.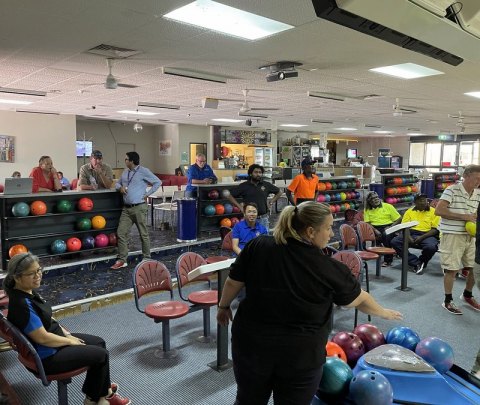 The team bowling as a team building exercise.
Greg Corbett discussing the training while Richard Glenn, Rebecca Numina, Michael McCarron, Mark Francis, Kathryn Boynton and Bayudin Basarudin listen.