CDP responded to the survey results in the first quarter by delivering eight training sessions attended by 64 participants. The sessions delivered include white card training, nutrition training and Back on Track training. 137 participants accessed the remote driver education and licencing program delivered through Drive Safe NT in the month of June.
To improve the quality of activities across all sites, the program has been working on various strategies. These include actively recruiting for qualified activities staff by investing in a recruitment campaign, re-establishing the CDP Builder Trainer activity training participants on projects in community, and working with other business units in Council to sustain community projects such as the Local Authorities tree planting project.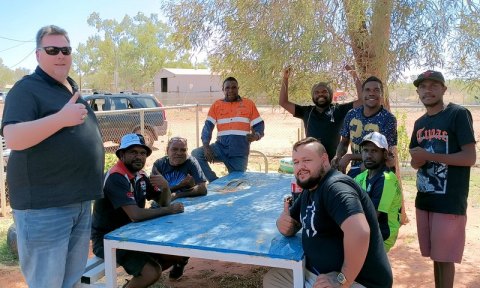 Participants from Willowra undertaking Drink and Drug Driver training in Willowra.