CSP increases the safety of children and youth in the community by helping to reduce the number of children on the streets after dark, assisting to maximise the number of children attending school, and assist people at risk, including intoxicated people, juveniles, victims of violence and the homeless.
Above photo: Joanne Tilmouth in the new Engawala CSP vehicle.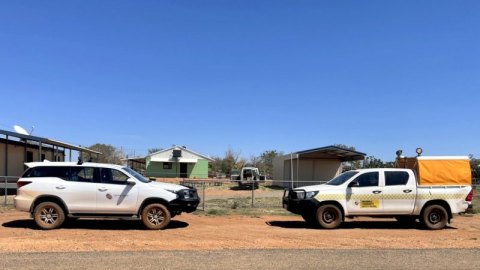 The new car versus the old. No longer will the CSP vehicles have a cage on the back, making it safer to transport people in need.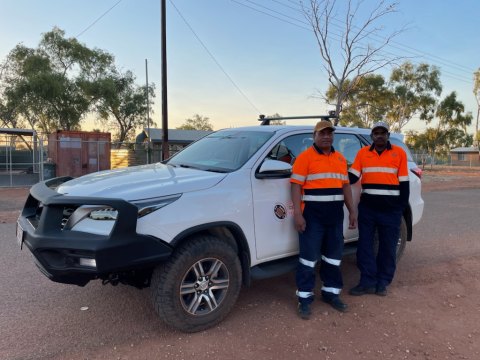 Vahai Tuione and Damien Campbell from Pmara Jutunta with the new Anmatjere vehicle.