All staff completed a Level 1 Community Coach accreditation provided through NT Cricket. Staff were provided with information, strategies and resources to support skill delivery, game understanding and different teaching techniques of cricket.
On the final day, Central Australian Women's Legal Service (CAWLS) delivered training on Responding to Domestic and Family Violence, where examples of certain YSR scenarios were explored. This was a great opportunity to gain knowledge into how to identify and respond to disclosures of family domestic violence.
"The insights provided from the Support Officers and Team Leaders was fantastic, and their contribution was instrumental over the three days," said Aaron Tannahill, acting Manager - Youth, Sport and Recreation.
Photo above: Sarah Williams practicing catching in the cricket training.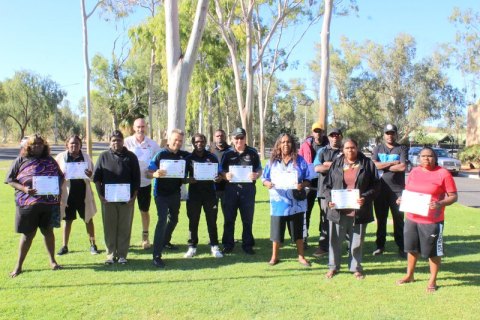 Annalisa Dixon, Alethea Joe, Sarah Williams, Jeff Aubert, Vaughn Hampton, Alvan Allen, Morgan Abbott, Stephen Royes, Virginia Fry, Hezekiah Presley, Cliffy Tommy, Caloundra Foster, Enosh Morton and Cherise Moore with their Level 1 Community Coach certificates.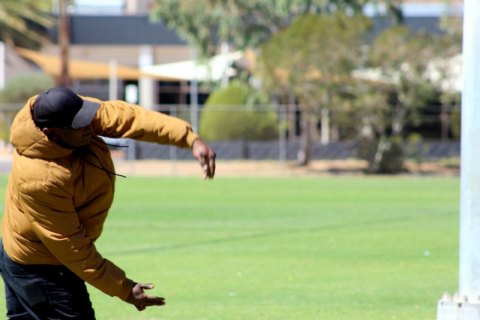 Cliffy Tommy practicing bowling in the cricket training.