Last weekend a CAAMA technician bought out brand new transmitter and mixer and with the help of CDRC staff the new service has been commissioned. Atitjere now has high quality stereo CAAMA radio on 102.9MHz FM. This service now extends approximately 10km to the west and 15km to the east of Atitjere along the Plenty Highway. CDRC hosts the transmitter and provides power and CDRC staff regularly check that it is working properly.
Photo above: the new antenna.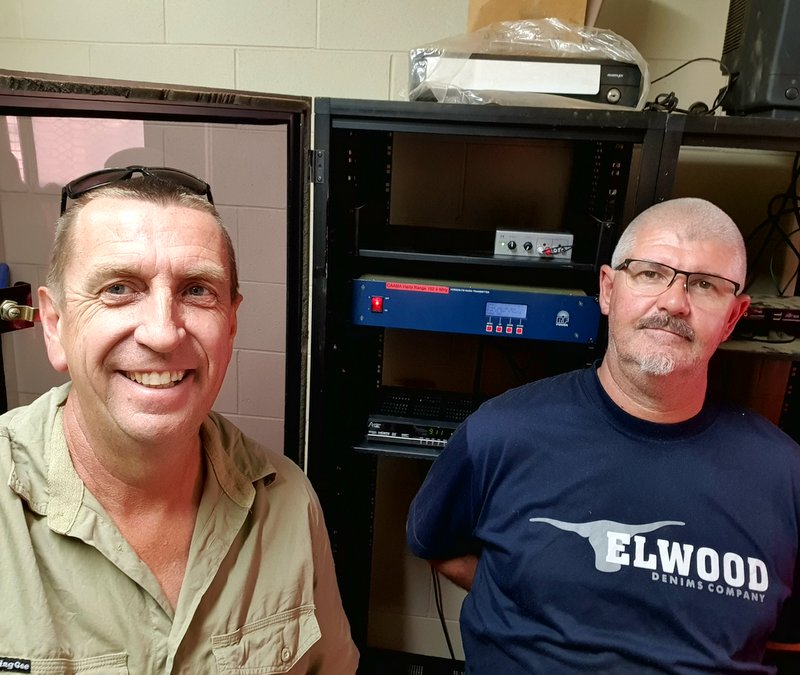 Atitjere Community Services Coordinator Warren Kenney and Youth Sports and Recreation Team Leader Scott Pinchbeck showing off the new CAAMA transmitter (blue).