Due to the CDRC equipment on site Council Services Coordinator Warren Kenney and Community Safety Patrol/Youth Sports and Recreation Team Leader Scott Pinchbeck and families set up camp for the entire event.
"During our stay we had quite a few visitors pop in for a chat asking where we had come from. A great opportunity for us to put Atitjere and CDRC on the map," said Warren Kenney. "The event was well attended and everyone appeared to have a great time," he added.
The Family Sports Events were sponsored by CDRC, and included running races, tug-o-wars and even a cow tail tossing competition.
Photo above: Warren Kenney with CDRC Payroll Officer Coco Petit and the new Atitjere rubbish truck.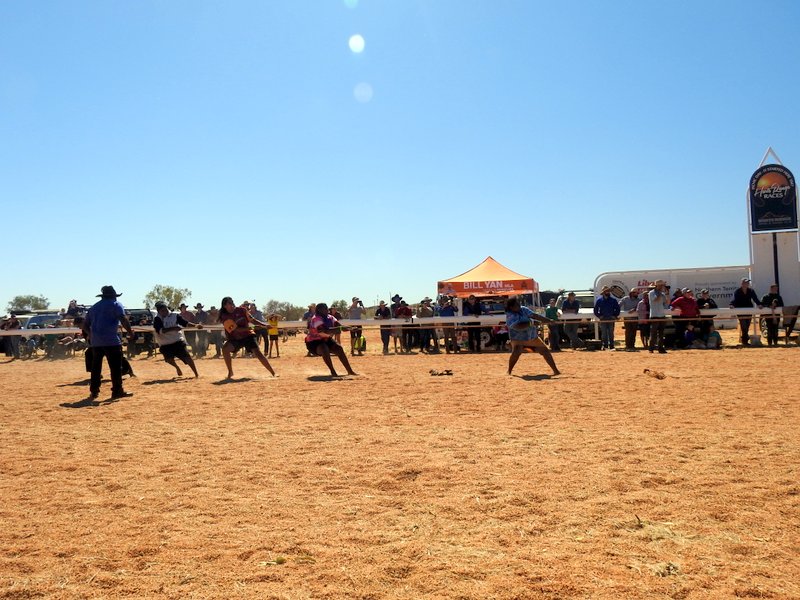 The 'Plenty Ladies' (from Atitjere) winning the women's tug-o-war yet again.