"This was a fantastic opportunity for the community members to practise their softball skills both with the bat and in the field in preparation for upcoming Softball NT tournaments," said Aaron Tannahill, Acting Manager YSR.
"We will be sending teams to Tennant Creek in late August to represent CDRC, and then we have another representative opportunity in September in Alice Springs at NT Softball Championships."
Photo above: Cathy Inkamala (Engawala), Sylviana Briscoe (Laramba) and Belinda Long (Ti Tree) in Pmara Jutunta.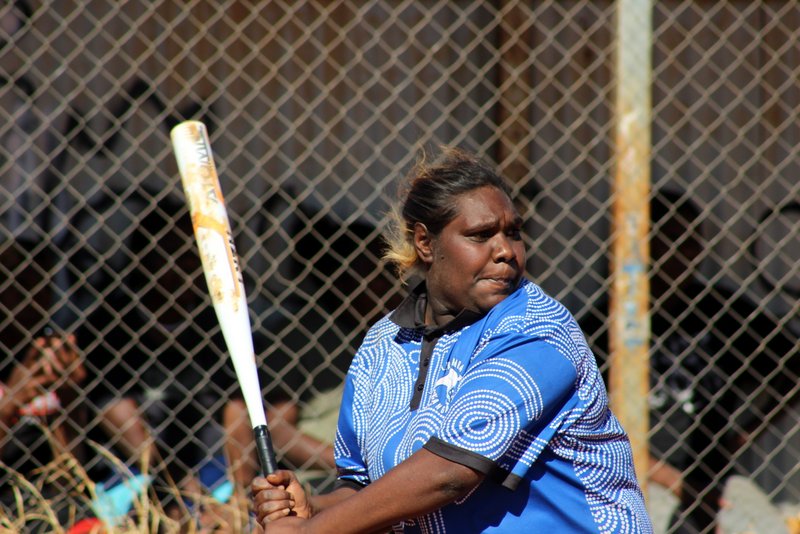 Sylviana Briscoe ready to bat.