CDRC Community Services Coordinator Tammi Booker presented the awards to:
· 1st Prize $20 WIFI voucher – John Cook
· 2nd Prize $15 WIFI voucher – Richard Long
· 3rd Prize $10 WIFI voucher - Whitney Murphy
CDRC Administration Officer Norman Hagan was on the barbecue, serving up a sausage sizzle for the community.
Photo above: Front: the winners Whitney, John and Richard. Back: Tammi Booker and Yuelamu School principal Phil Bartley (this was his last day before retiring).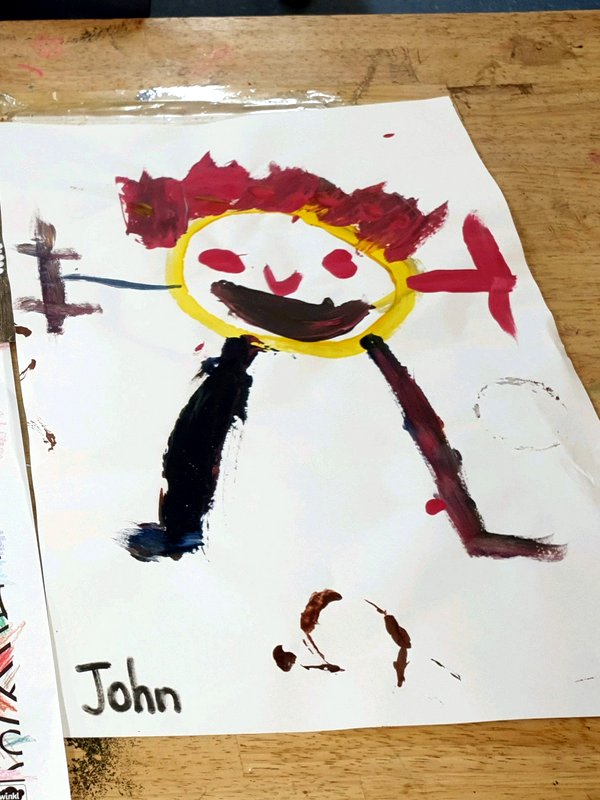 Artwork by John.