Autumn Gardening in Yuelamu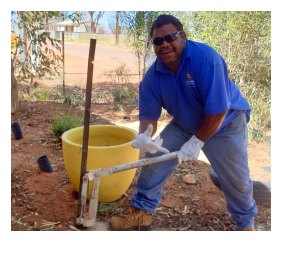 The Yuelamu Central Desert Regional Council (CDRC) office team of Norman Hagan (Administrator) and Tammi Booker (Community Services Coordinator) have been spending autumn mornings this week out in the office gardening, removing fencing as well as plenty of autumn leaves. Keeping the gardens tidy also eliminates safety hazards including snakes and spiders.
Above photo: Norman Hagan removing a fence with a star picket remover.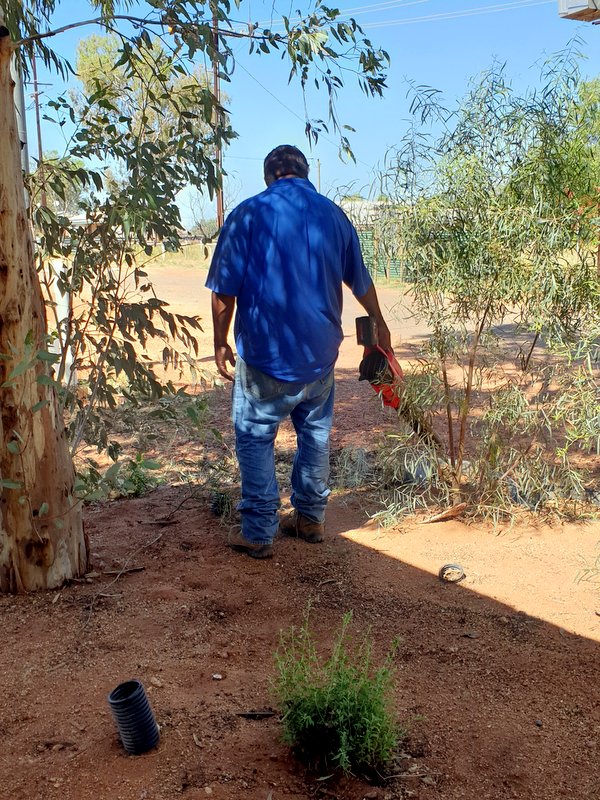 Norman Hagan using the garden blower for presentation.