Atitjere News
Atitjere Receives New Radio Transmitter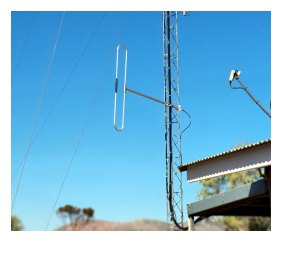 Central Desert Regional Council (CDRC) has hosted CAAMA Radio's rebroadcast service in Atitjere for many years, helping to improve the liveability of the town. The quality of the old CAAMA transmitter was not good and only mono – very much like an AM broadcast radio station. The antennas had been damaged a very long time ago and the service was struggling to cover the community.
Harts Range Races and Sports Weekend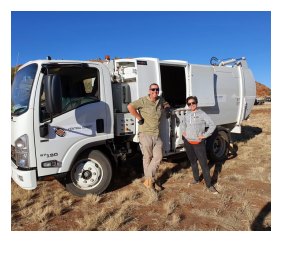 Central Desert Regional Council's (CDRC) Atitjere municipal crew were once again out and about at the Harts Range Races and Sports Weekend this year. Council sponsor a variety of community events and have been supporting this event with people, equipment and financially for many years.
In the weeks preceding the event the works crew were able to help out with some of the campsite preparation and the new Atitjere rubbish truck was present throughout the event assisting with the disposal of general waste. Every morning during the event the rubbish truck would do the rounds of the campsites, canteen and event arenas emptying wheelie bins and taking bagged waste from the many campers visited. There were many positive comments about the new rubbish truck.
Intercommunity Softball Tournament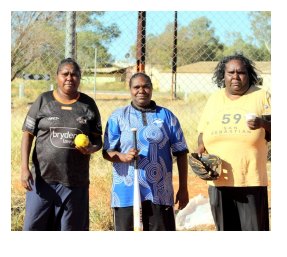 On Thursday 29 July over 40 players from Atitjere, Engawala, Laramba, Pmara Jutunta and Nturiya participated in the first Central Desert Regional Council (CDRC) Intercommunity Sporting Tournament since COVID-19 disrupted the Youth Sport and Recreation (YSR) programs. The round robin softball tournament was held at Pmara Jutunta, with Laramba and Engawala making the final. The tournament was delayed a month after heavy rainfall stalled proceedings at the latest attempt.
After numerous games throughout the day, Laramba and Engawala played in a classic final, with Laramba winning 7-6.
A large crowd supported the players, and everyone made plenty of noise as the ball sailed across the field on several occasions.
Central Desert News August 2021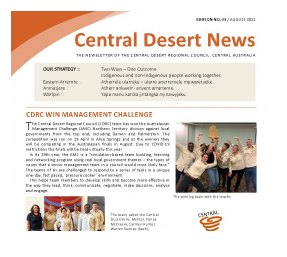 The August 2021 edition of the Central Desert News is out now! You can view it by opening the attachment below.
In this edition:
- CDRC Win Management Challenge
- Local Government Elections
- Community Safety Started in Nyirripi
- Opening of MacDonnell Building


Rates and Charges Declaration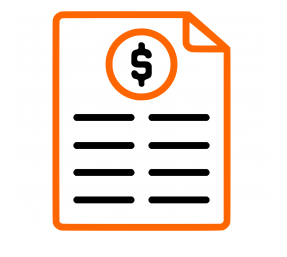 Central Desert Regional Council (CDRC) gives notice in accordance to section 158 of the Local Government Act (2008) that the following rates and charges were declared to apply to the financial year ending 30 June 2022 at the Ordinary Council Meeting held on Friday 30 May 2021. Rates Declaration for 2021-22 is available on our website at Rates Declaration 2021-22 or at our Council Offices in community as well as at 1 Bagot Street, Alice Springs.
Recruitment Training in Communities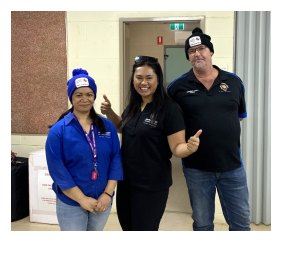 The Central Desert Regional Council (CDRC) People and Culture Recruitment Team have been busy over April and May running recruitment training in communities. This was the first time the team had been to most communities so it was a great opportunity for them to get to know more of the staff.
The training was aligned to the Recruitment and Selection Standard Operating Procedure with an aim to increase the accuracy and compliance of recruitment paperwork received as well as compliance to the procedure, policy and Local Government Act requirements.
Aged Care Planning Days in Alice Springs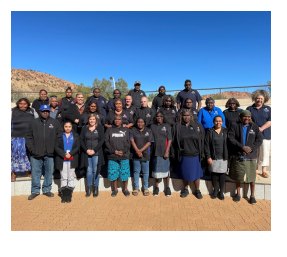 On 23 and 24 June, Aged Care staff from all of the Central Desert Regional Council (CDRC) Aged Care Centres - Anmatjere, Atitjere, Engawala, Lajamanu, Laramba, Nyirripi, Wilora, Willowra and Yuelamu came together in Alice Springs for two days of training with Culturally Directed Care Solutions (CDCS). CDCS assists remote aged care services to be more efficient, meet compliance standards and provide quality care to their target group.
CDRC is dedicated to training its staff to create the best possible outcomes for its residents.
Photo: The CDRC Aged Care staff.
Aged Care Receive COVID-19 Jab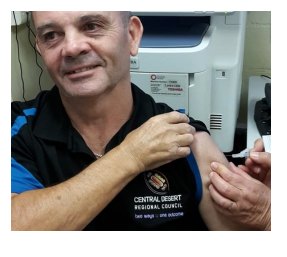 Central Desert Regional Council (CDRC) Aged Care workers are now being vaccinated with the Pfizer vaccine. In Engawala, all staff and clients have been fully vaccinated, having received two shots. The staff were a little unsure at first but after Traditional Owner Kevin Bloomfield volunteered to go first the staff followed.
In other communities the staff have had only one shot, and in others still they are waiting for the next round of vaccines to arrive.
Photo: Wayne Porter, Aged Care Coordinator in Nyirripi, receiving his first Pfizer vaccine shot.
Atitjere and Engawala Aged Care Training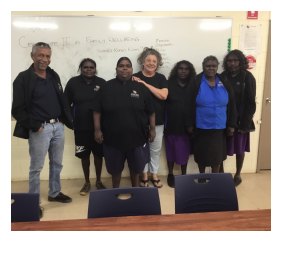 Atitjere and Engawala Aged Care staff are currently completing a certificate II in Family Wellbeing with Batchelor. The training, taking place at Engawala and Atitjere, is a program that addresses the physical, mental, emotional and spiritual issues that impact on an individual's wellbeing, family unity and community harmony.
Through the certificate, staff will gain knowledge on how to face their own personal issues and to help others in community when help is needed, especially Aged Care clients.
It will also open a pathway to higher level qualifications in Aged Care for the staff.
CSP Conflict Resolution Training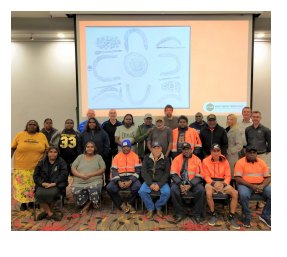 On 6 June, Central Desert Regional Council (CDRC) Community Safety Patrol (CSP) teams from Yuelamu, Laramba, Nturiya, Pmara Jutunta, Atitjere, and Engawala travelled to Alice Springs for three days of training in Introductory Mediation and Peacemaking. The program was delivered by Troy Degenhardt and Matthew Panayi of Northern Territory Alternate Dispute Resolution.
Over the three days, the group discussed traditional processes of dispute resolution and peacemaking, and were surprised to find that they were so similar to a formal mediation process.