Nturiya Basketball Court Clean Up
Central Desert Regional Council (CDRC) Community Development Program (CDP) Support Officer Ryan Nelson and Billy Anderson, a job seeker at Nturiya, have removed grass growing through the Nturiya basketball court surface, removed rubbish and used a brush cutter to cut grass around the edge of the court.
Billy Anderson also assisted Mark Francis, CDRC Builder Trainer, to reattach a basketball hoop, allowing the kids of Nturiya to play basketball safely and properly again.
Photo above: Removing the grass from the surface of the basketball court.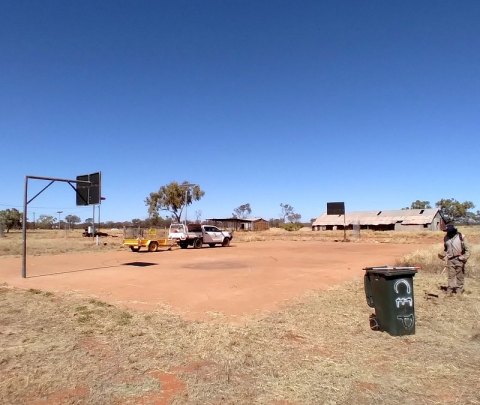 Brush cutting the grass around the basketball court.