Yuendumu News
International Women's Day
Every March 8th is International Women's Day. Today we are celebrating with an interview with the Chief Executive Officer (CEO) of Central Desert Regional Council (CDRC), Diane Hood.
What challenges have you faced in your career as a woman? How did you overcome them?
The inherent challenges to women in our society are sexism and unconscious bias against them. It is assumed that women should act in a certain way; nurturing and caring, but at the same time when in a leadership role they are expected to be logical and decisive, which are traditionally seen as male traits. When a female executive doesn't act the way they are expected to it is hard for them to be seen as an individual with individual strengths and weaknesses.
New Yuendumu Landfill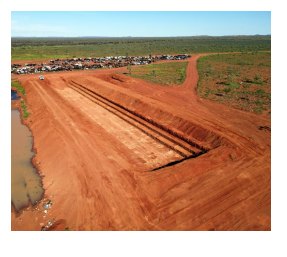 Yuendumu has just had a new landfill constructed at their waste management facility. It will be used to safely dispose of community waste over the next four and a half years with a capacity of 5,610m3, or just over two Olympic swimming pools.
This is the fourth new landfill constructed by Central Desert Regional Council (CDRC) this financial year and uses the same design as the Willowra and Yuelamu landfills. The design includes constructing 'benches' around the sides, giving it a stadium look. This reduces the likelihood of the walls collapsing, making it safer for the field staff when working in the pit.