Yuelamu News
Reconciliation Week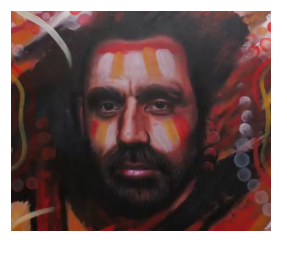 Reconciliation Week runs from 27 May until 3 June every year. These dates commemorate the 27 May 1967 referendum and the 3 June 1992 High Court Mabo decision. Reconciliation Week is a time for all Australians to learn about our shared histories, cultures, and achievements, and to explore how each of us can contribute to achieving reconciliation in Australia.
To commemorate this Reconciliation Week, after four years after it came out, here is the 'Uluru Statement from the Heart' as spoken by Pat Anderson, Stan Grant, Adam Goodes, Ursula Yovich and Troy Cassar-Daley, with music by Midnight Oil.
Community Safety Training in Alice Springs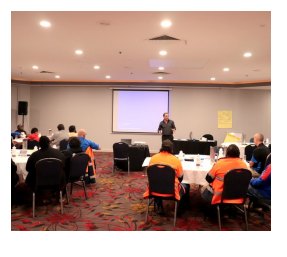 All the staff from Central Desert Regional Council's (CDRC) Community Safety Patrol (CSP) attended training in Alice Springs on 17 and 18 May. Staff from Yuelamu, Laramba, Atitjere, Engawala, Pmara Jutunta, Nturiya, and Lajamanu attended, and it was the first opportunity for the staff to get together since biosecurity restrictions were introduced in the communities in March 2020.
On the first day staff received a refresher in Council Policies, and had a chance to ask questions of the General Manager People and Culture, Irenee McCreevy, and Work Health and Safety Advisor, Carmen Hunter.
Library for Yuelamu Complete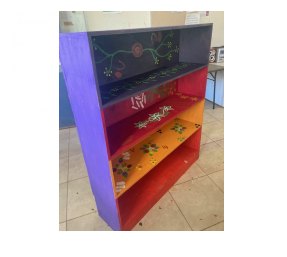 The Central Desert Regional Council (CDRC) Community Development Program (CDP) in Yuendumu designed and made bookshelves as part of the Drought Relief funding. The bookshelves are to be sent to other CDRC communities where they will be decorated and put into the Council offices as a small library.
Yuelamu have received theirs and the Yuelamu CDP have already decorated it. Expect to see the new library in the Yuelamu office soon.
Photo: The decorated bookshelf for the Yuelamu small library.
Autumn Gardening in Yuelamu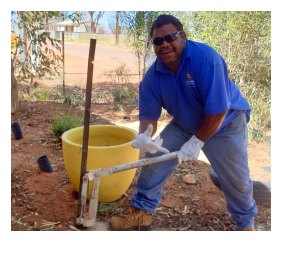 The Yuelamu Central Desert Regional Council (CDRC) office team of Norman Hagan (Administrator) and Tammi Booker (Community Services Coordinator) have been spending autumn mornings this week out in the office gardening, removing fencing as well as plenty of autumn leaves. Keeping the gardens tidy also eliminates safety hazards including snakes and spiders.
Above photo: Norman Hagan removing a fence with a star picket remover.
Laramba – Yuelamu Intercommunity Sports Day
There will be an intercommunity football game at Laramba with Yuelamu travelling to attend on Thursday 15 April, as part of the school holiday program run by Youth, Sport and Recreation (YSR) at Central Desert Regional Council (CDRC). It is expected an under 16 game will start from 12pm.
"There is a strong and passionate rivalry between the two communities and this game will be a great activity for the kids in the school holidays," said Aaron Tannahill, YSR Operations Coordinator for CDRC. A barbecue lunch will be provided to allow teams to talk and build on relationships.
Central Desert News April 2021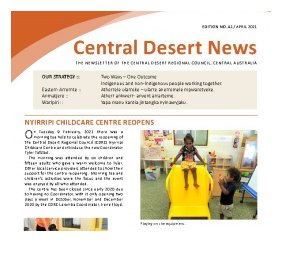 The April 2021 edition of the Central Desert News is out now! You can view it by opening the attachment below.
In this edition:
- Nyirripi Childcare centre reopens
- It's raining training at CDRC!
- A lot of actual rain
- Imparja Cup
- 2020/21 Year planner
CDRC VALUES AWARDS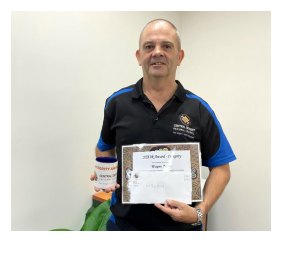 These are the premier Central Desert Regional Council (CDRC) awards, now in their third running. The value of the awards has been increased as the standard has increased. The awards were formally acknowledged at the last All Staff meeting in March, where winners received a certificate, $200 voucher and a mug commemorating the value the winner is demonstrating.
Congratulations to all the winners, well done on demonstrating the values and your strong contribution to Council.
Yuelamu Constant Rain - Road Closures and Bogged Vehicles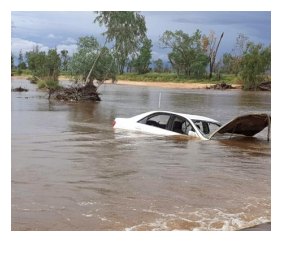 Over the four days from 11-14 March there was a constant amount of rainfall in Yuelamu resulting in road closures and vehicles bogged.
"It was astonishing, the speed the water rose on Saturday. Within three hours the Napperby River rose by inches and the Tanami highway had water over the road in multiple locations," said Tammi Booker, Central Desert Regional Council (CDRC) Community Services Coordinator in Yuelamu.
On the approach to Yuelamu from the Tanami highway the turnoff was completely covered in water making it only accessible to high clearance four wheel drives into the community.
International Women's Day
Every March 8th is International Women's Day. Today we are celebrating with an interview with the Chief Executive Officer (CEO) of Central Desert Regional Council (CDRC), Diane Hood.
What challenges have you faced in your career as a woman? How did you overcome them?
The inherent challenges to women in our society are sexism and unconscious bias against them. It is assumed that women should act in a certain way; nurturing and caring, but at the same time when in a leadership role they are expected to be logical and decisive, which are traditionally seen as male traits. When a female executive doesn't act the way they are expected to it is hard for them to be seen as an individual with individual strengths and weaknesses.
Municipal Crews Attend 4WD Training Course
On Tuesday 17 February Central Desert Regional Council (CDRC) municipal crews from Anmatjere (Ti Tree), Laramba and Yuelamu attended a four wheel drive training course in Alice Springs.
The attendees were Mack Murphy, Norman Hagan and Cliffy Tommy from Yuelamu; Billy Briscoe and Caesar Tilmouth from Laramba; and Elias Birch Baird from Anmatjere.
A four wheel drive course helps keep drivers safe when on dirt roads and prepares them in case they get bogged.
Photo from left: the instructor, Billy Briscoe (behind), Cliffy Tommy, Caesar Tilmouth, Mack Murphy and Norman Hagan.