Yuelamu News
CDRC 2020-21 Annual Report Out Now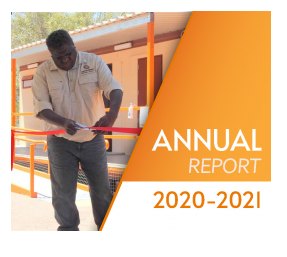 The Central Desert Regional Council (CDRC) 2020-21 annual report has been sent to the Minister for Local Government, Chansey Paech MLA, and is now up on the CDRC website. The annual report shows the progress CDRC has made against the Strategic Plan throughout the financial year and the CDRC annual financial statements. It also includes achievements and stories of the CDRC communities.
You can read the annual report here: 2020-2021 Annual Report
Yuelamu Spooky Halloween Disco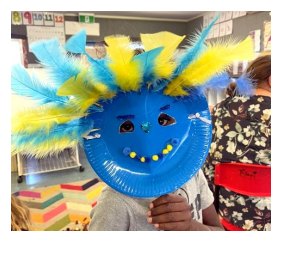 The Central Desert Regional Council (CDRC) Youth Sport and Recreation (YSR) team held a Yuelamu Halloween disco on Saturday 23 October as part of school engagement tool.
Entry to the event was based on school attendance and the kids created spooky masks which was part of the school curriculum. There was a best mask prize awarded however all kids received a small prize for participating.
"We played the dance and freeze game which was a high light, and limbo," said Vaughn Hampton, Team Leader - Youth and Community Safety, Yuelamu.
CDP Survey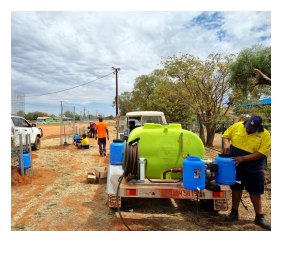 Central Desert Regional Council (CDRC) Community Development Program (CDP) surveyed clients to get input from job seekers and the community on what they thought of the quality of services provided by the CDP program and to gain insight on areas respondents wanted to see improvement in. 74 respondents were surveyed across the communities of Ti Tree, Willowra, Laramba, Yuelamu and Yuendumu at the CDP Careers Expo at the beginning of the financial year.
Community clean-ups was rated the number one activity by 24.8% of respondents, gardening was rated second (21.3%), arts and crafts third (19.65%), furniture making fourth (17.9%) and health and nutrition fifth (16.4%). The top two suggested areas of improvement were: increased training (55% of respondents) and activities (19%).
Yuelamu and Engawala in Southern Cup this Weekend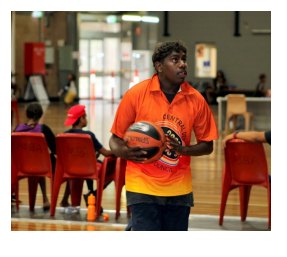 This weekend at Alice Springs Basketball Stadium, the Yuelamu Men's basketball team and Engawala Men's Basketball team will represent Central Desert Regional Council (CDRC) at Southern Cup Basketball Tournament. The teams will travel to Alice Springs along with teams from all over Central Australia to compete in the two day tournament.
"It is great to see these two communities participating in the Southern Cup. We haven't had Yuelamu representing Central Desert in a sporting competition for almost two years and I know that the men are excited to represent Central Desert, and Engawala have the opportunity to compete in the event for a second year running," said Aaron Tannahill, Program Manager Youth, Sport and Recreation.
CDRC Win Employer of Choice 2021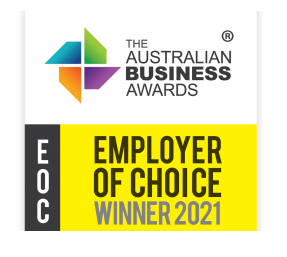 Central Desert Regional Council (CDRC) has been recognised as a Winner for Employer of Choice in The Australian Business Awards 2021. The Australian Business Awards for Employer of Choice recognises organisations that develop leading workplaces that maximise the full potential of their workforce through established policies and practices that demonstrate effective employee recruitment, engagement and retention.
CDRC is a Local Government entity that operates in the Northern Territory, to the north of Alice Springs, with boundaries that go from the Queensland Border to the WA border covering a land area of 282,064km2. The municipal area is home to approximately 4,200 people and spread over eleven Indigenous communities and one town. Council's workforce of around 240 staff, over 69% of whom are Indigenous, is spread over those twelve locations and also in the Alice Springs based headquarters. The area is home to the most disadvantaged people in the Northern Territory, and CDRC's core mission is to build sustainable communities through service delivery, advocacy, and community engagement.
New Yuelamu Accommodation Means Silver Bullet Had To Go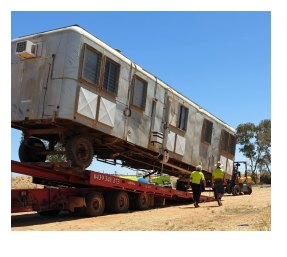 Central Desert Regional Council (CDRC) have plans for more CDRC staff accommodation in Yuelamu. This means that the old Yuelamu 'Silver Bullet' had to be removed to make room for it and any future expansion of staff accommodation.
The 'Silver Bullet' was once used as a classroom and then as CDRC staff accommodation, but due to containing legacy asbestos had to go. On Saturday 11 September Alice Springs Towing alongside Nicholl Constructions successfully removed and disposed of the old 'Silver Bullet'.
Photo: The 'Silver Bullet' being removed from Yuelamu.
Work Health Safety Film Competition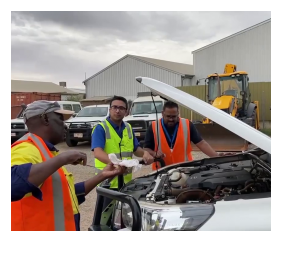 The Work Health and Safety (WHS) October Safe Work Month film competition was hotly contested this year, with the dominant themes around vehicles and personal protective equipment (PPE).
At the September Council meeting the Councillors watched all the movies and deliberated over the outcome and there was a dead heat between two movies. Luckily, the Hon. Chansey Paech was in attendance for the swearing in of the new Councillors and was asked to choose the winner.
The winner as chosen by the Council and the Minister were the Community Development Program (CDP) team for their film, 'Think Safe and Drive Safe'. Congratulations to the CDP team.
New Council Sworn In for Central Desert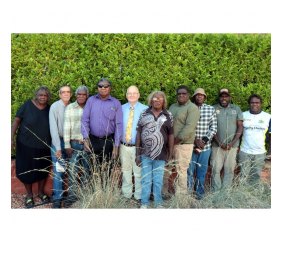 Central Desert Regional Council (CDRC) welcomes the newly elected Councillors to the fourth CDRC Council, who were sworn in on 30 September in Alice Springs, with Chansey Paech MLA in attendance.
Cr Adrian Dixon was elected President once again by the Council, with Cr Warren Williams returning to the role of Deputy President.
Adrian Dixon, Warren Williams, James Glenn, William Liddle, April Martin, Jacob Spencer and Freddy Williams all return to the Council, with Adrian Dixon and James Glenn having served on Council since its beginning in 2008.
YSR Training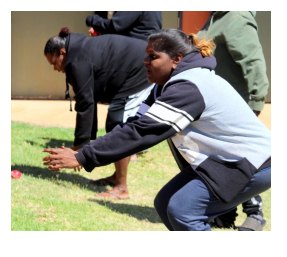 Central Desert Regional Council (CDRC) Youth, Sport and Recreation (YSR) staff attended a three day training week to complete various courses and planning sessions from 21 – 23 September. There was a total of twenty participants including staff from Laramba, Yuelamu, Atitjere, Pmara Jutunta, Nturiya, Wilora, Engawala and Alice Springs.
Over the three days the group completed an internal planning session to discuss what is working in the program and what requires further improvement. Strategies discussed will be implemented by staff across CDRC sites to further enhance the program.
2021 CDRC Election Results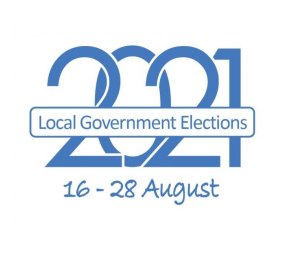 The 2021 Local Government Elections for the Central Desert Regional Council (CDRC) were held in August and the results are now out.
Northern Tanami
There were only two nominations for two positions, so no election necessary. These were Andrew Johnson and Cyril Tasman.
Southern Tanami
There were four nominations for four positions, all by returning councillors. These are Warren Williams, April Martin, Fred Williams and Jacob Spencer.
Anmatjere