Atitjere Community has welcomed the lifting of the exclusion zones and the relaxing of the COVID – 19 rules. The community has always welcomed tourists and travellers and the recent no entry rules have been tough.
Both community members and stakeholders are pleased that visitors will be welcomed back into community.
"This is good news, we are looking forward to seeing more people able to visit our community," said Peppi Drover, Atitjere resident and Community Safety Patrol officer.
Photo above: Peppi Drover is happy people can visit Atitjere again.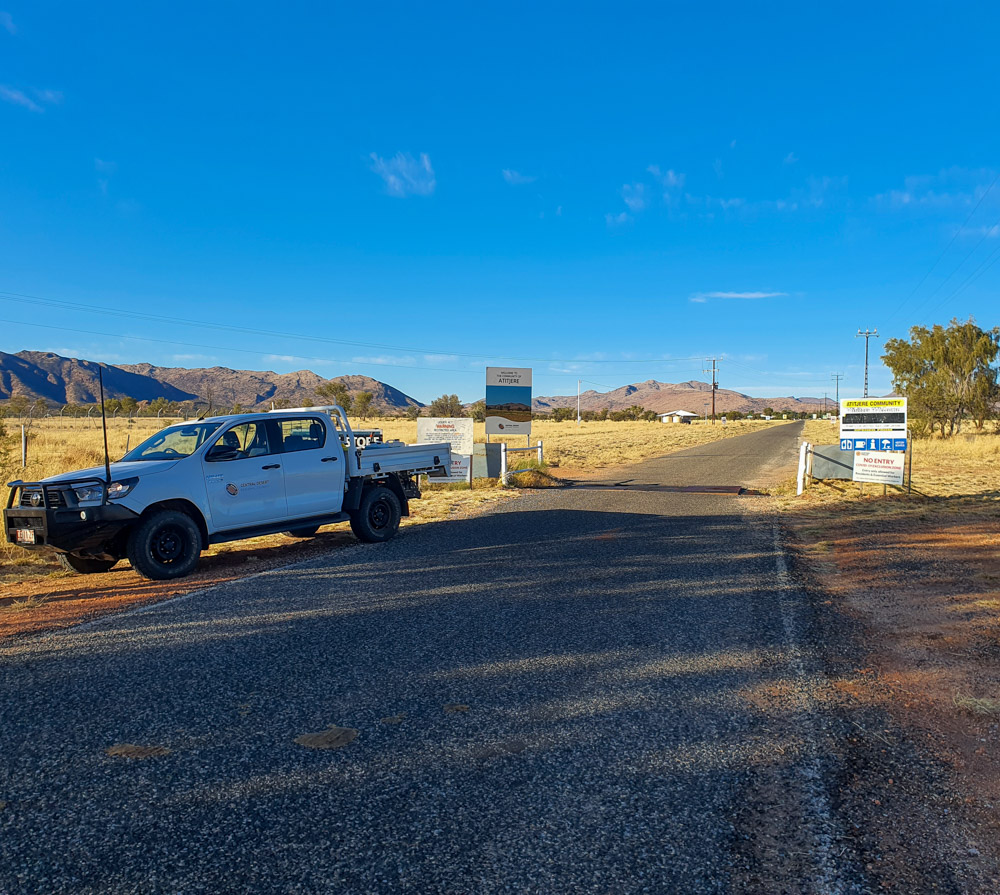 Removing the signs.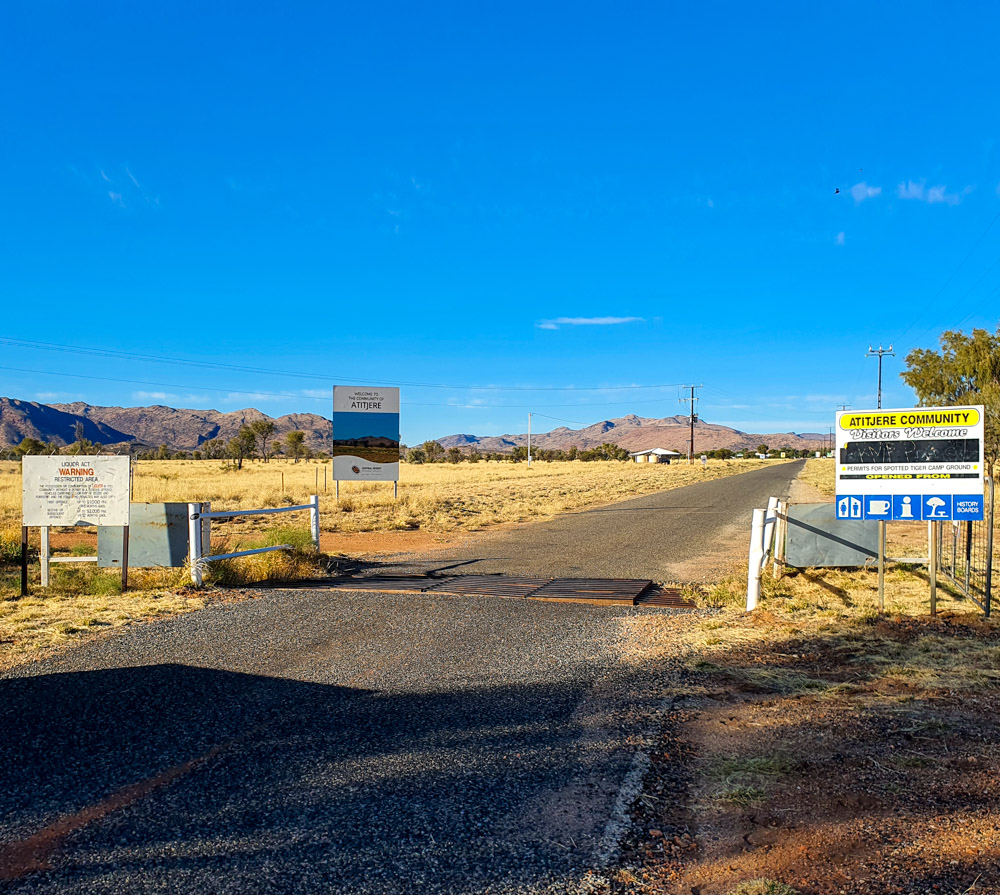 All welcome once again!