Lajamanu News
Snake Warning from Lajamanu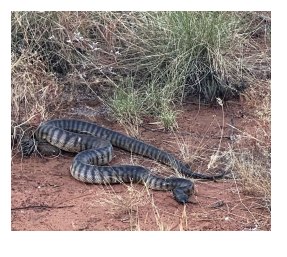 A snake was removed from the veranda of a house in Lajamanu at the end of July. This is a warning that when the weather is warm snakes can be active, no matter the season.
The snake was a Black Headed Python, about 2 metres long. It was found and reported by Jane Armstrong, Central Desert Regional Council (CDRC) Manager Community Safety. It was then caught by Ranger Jonathan Gnanapragasam and relocated about 5 km out of Lajamanu.
It is never safe to handle a snake yourself, and never try to kill a snake. You can report a spotting of a snake to the NT Government by ringing 1800 453 210.
Rates and Charges Declaration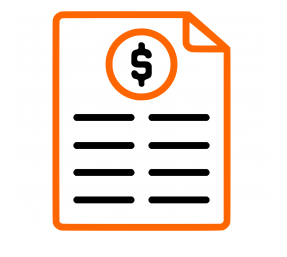 Central Desert Regional Council (CDRC) gives notice in accordance to section 158 of the Local Government Act (2008) that the following rates and charges were declared to apply to the financial year ending 30 June 2022 at the Ordinary Council Meeting held on Friday 30 May 2021. Rates Declaration for 2021-22 is available on our website at Rates Declaration 2021-22 or at our Council Offices in community as well as at 1 Bagot Street, Alice Springs.
Recruitment Training in Communities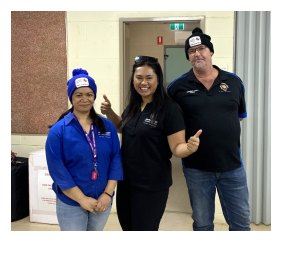 The Central Desert Regional Council (CDRC) People and Culture Recruitment Team have been busy over April and May running recruitment training in communities. This was the first time the team had been to most communities so it was a great opportunity for them to get to know more of the staff.
The training was aligned to the Recruitment and Selection Standard Operating Procedure with an aim to increase the accuracy and compliance of recruitment paperwork received as well as compliance to the procedure, policy and Local Government Act requirements.
Aged Care Planning Days in Alice Springs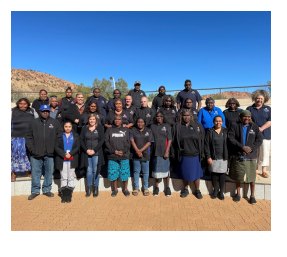 On 23 and 24 June, Aged Care staff from all of the Central Desert Regional Council (CDRC) Aged Care Centres - Anmatjere, Atitjere, Engawala, Lajamanu, Laramba, Nyirripi, Wilora, Willowra and Yuelamu came together in Alice Springs for two days of training with Culturally Directed Care Solutions (CDCS). CDCS assists remote aged care services to be more efficient, meet compliance standards and provide quality care to their target group.
CDRC is dedicated to training its staff to create the best possible outcomes for its residents.
Photo: The CDRC Aged Care staff.
Aged Care Receive COVID-19 Jab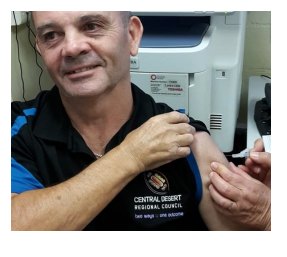 Central Desert Regional Council (CDRC) Aged Care workers are now being vaccinated with the Pfizer vaccine. In Engawala, all staff and clients have been fully vaccinated, having received two shots. The staff were a little unsure at first but after Traditional Owner Kevin Bloomfield volunteered to go first the staff followed.
In other communities the staff have had only one shot, and in others still they are waiting for the next round of vaccines to arrive.
Photo: Wayne Porter, Aged Care Coordinator in Nyirripi, receiving his first Pfizer vaccine shot.
Shade Structures in Lajamanu Park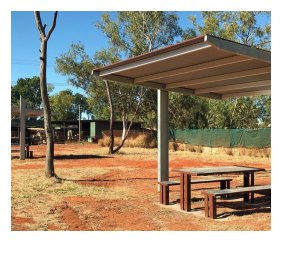 Two new shade structures were built in Rex Patterson Park in Lajamanu last week as part of a Lajamanu Local Authority (LA) project.
The park is opposite the shop, which makes it a great location to get together and share some food or to wait for the bush bus.
Photo above: The completed shade structures with tables and benches.
Lajamanu New Brush Cutters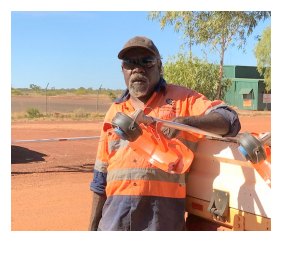 Two new brush cutters were brought up to Lajamanu by the Central Desert Regional Council (CDRC) Community Safety Patrol team in their vehicle when they returned from training in Alice Springs last week, a trip of over 880 km.
They will be used by the Works crew for general tidy up (managing fire risk within the community) and keeping the grass down to keep out snakes and other pests.
Photo: Field Officer Stewart Penn taking delivery of two new brush cutters in Lajamanu.
Reconciliation Week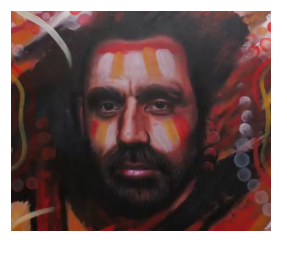 Reconciliation Week runs from 27 May until 3 June every year. These dates commemorate the 27 May 1967 referendum and the 3 June 1992 High Court Mabo decision. Reconciliation Week is a time for all Australians to learn about our shared histories, cultures, and achievements, and to explore how each of us can contribute to achieving reconciliation in Australia.
To commemorate this Reconciliation Week, after four years after it came out, here is the 'Uluru Statement from the Heart' as spoken by Pat Anderson, Stan Grant, Adam Goodes, Ursula Yovich and Troy Cassar-Daley, with music by Midnight Oil.
Community Safety Training in Alice Springs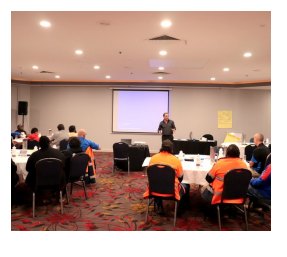 All the staff from Central Desert Regional Council's (CDRC) Community Safety Patrol (CSP) attended training in Alice Springs on 17 and 18 May. Staff from Yuelamu, Laramba, Atitjere, Engawala, Pmara Jutunta, Nturiya, and Lajamanu attended, and it was the first opportunity for the staff to get together since biosecurity restrictions were introduced in the communities in March 2020.
On the first day staff received a refresher in Council Policies, and had a chance to ask questions of the General Manager People and Culture, Irenee McCreevy, and Work Health and Safety Advisor, Carmen Hunter.
Laramba – Yuelamu Intercommunity Sports Day
There will be an intercommunity football game at Laramba with Yuelamu travelling to attend on Thursday 15 April, as part of the school holiday program run by Youth, Sport and Recreation (YSR) at Central Desert Regional Council (CDRC). It is expected an under 16 game will start from 12pm.
"There is a strong and passionate rivalry between the two communities and this game will be a great activity for the kids in the school holidays," said Aaron Tannahill, YSR Operations Coordinator for CDRC. A barbecue lunch will be provided to allow teams to talk and build on relationships.